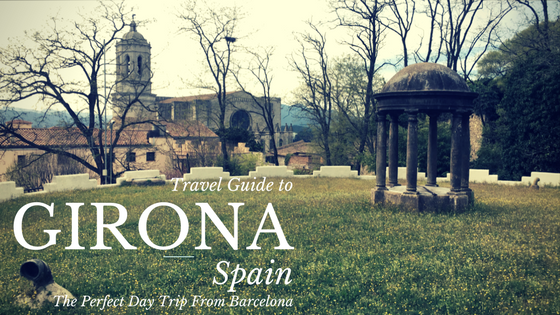 Girona, Spain is a small city north of Barcelona. Only a 40-minute train ride from the heart of Barcelona, Girona is a must-see if you have a little extra time on your Barcelona trip. It is part of the Catalunya region of Spain, but is vastly different from its neighboring city of Barcelona. If you feel the need for a quick break from the hustle and bustle of city life in Barcelona, Girona is the perfect day trip you must take during your holiday.
The Best Time to Visit Girona
I would totally recommend going in May! Girona hosts the "Temps de Flors" flower festival in mid-may. During this festival, the city is filled with blooming flowers. May is arguably one of the most beautiful months to visit Spain. Its warm, sunny, and lively. You will miss the summer crowds, and avoid the sweltering Spanish heat. So if your schedule is flexible, try booking your Spain trip in May.
How to Get There from Barcelona
Girona is super easy to get to from Barcelona! You have two options: Bus or train. Go for the train- train tickets run 26 euros round trip, and is a 40-minute ride. The bus tickets are a little less at 22 euros, but you'll be on it for an hour and a half. Spend the extra 4 euros to get the most out of your day trip. Take the train.
There are also guided tours that leave daily from Barcelona. If you want to have a more organized, informative experience, I recommend leaving with a tour group. Transportation is included!
I booked my train tickets via GoEuro, one of my favorite transportation-booking sites to use in Europe.
Book a guided tour of Girona from Barcelona here.
Where and What to Eat/Drink
I had a late lunch at L'Alqueria, which has delicious traditional Spanish dishes for reasonable prices. The paella here is beyond amazing. If you are looking for an authentic Spanish food experience, definitely visit L'Alqueria.
Check out the awesome cocktail bar, Nykteri's Cocktail Bar, and get a personalized cocktail! Tell the bartender what flavors you enjoy in your drink, and they will tailor the cocktail to fit perfectly with your taste. Many say it's the world's best cocktail.
Girona is also filled with ah-maz-ing dessert bars! One of the most popular is by far Rocambolesc, an ice cream bar located in the center of the old town. Here, you can get their famous "King Slayer" popsicle, which is literally in the shape of Jamie's golden hand in Game of Thrones. You can also choose from tons of awesome ice cream and popsicle flavors and toppings, so be sure to satisfy your sweet tooth by stopping by Rocambolesc on your day trip.
Best Things to See and Do
The Old Town
Once you arrive at Girona, head over to the old town. The old town is about a 15-20 minute walk from the train station or a 5-minute taxi ride.
Spend a good hour or so exploring the old town. There are also tons of unique shops, bars, and restaurants to check out.
Cathedral of Girona
One of the most popular tourist attractions is the Girona Cathedral. The Girona Cathedral is located in the heart of the old town, making it the perfect starting point for your day trip.
Passeig de la Muralla
Get some of the best views of Girona at Passeig de la Muralla! These are the ancient city walls, similar to the old walls of Dubrovnik. Walk these walls to take a step back in time, and get a sense of Girona's  history. The perfect panoramic shot of Girona!
Game of Thrones Filming Locations
A must for Game of Thrones fans, such as myself! Girona doubles as "Braavos" in Game of Thrones. Remember when Arya was chased by The Waif? This scene was filmed in the Girona old town. The old town's maze-like side streets that will totally make you reminisce of season 6.
Check out this blogger's Game of Thrones Filming Locations Guide for more on the filming locations.
You can also book a guided, 2.5 hour Game of Thrones tour! If you want to make sure to see all of the filming locations, click here to book a  tour.
—————————————————————————————————————————-
I am SO happy that I took a day out of my weekend break to Barcelona to visit Girona. The medieval charm of the old town, food, and sights was unbelievable. Be sure to start your day off early so you can truly soak in all this destination has to offer. You might not even want to go back to Barcelona after visiting this beautiful city!
If you liked this blog post, check out "5 Spanish Cities you Must Visit". 
This post was proofread by Grammarly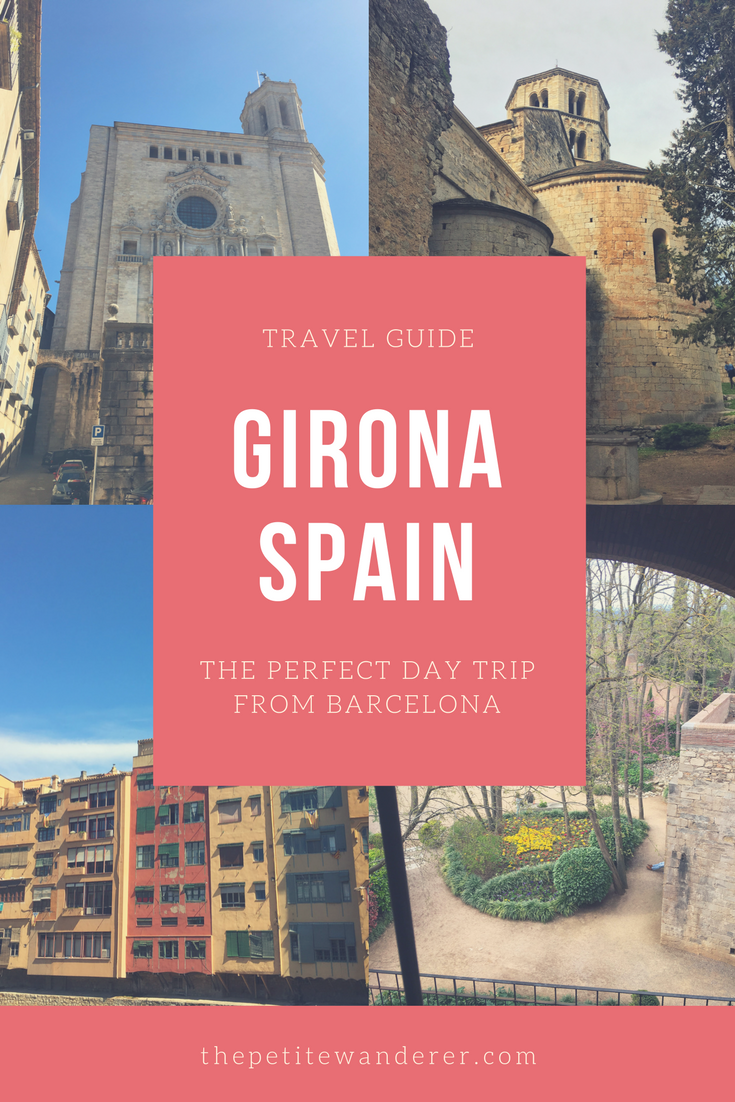 ====
Disclaimer: This post contains affiliate links. All opinions are my own.