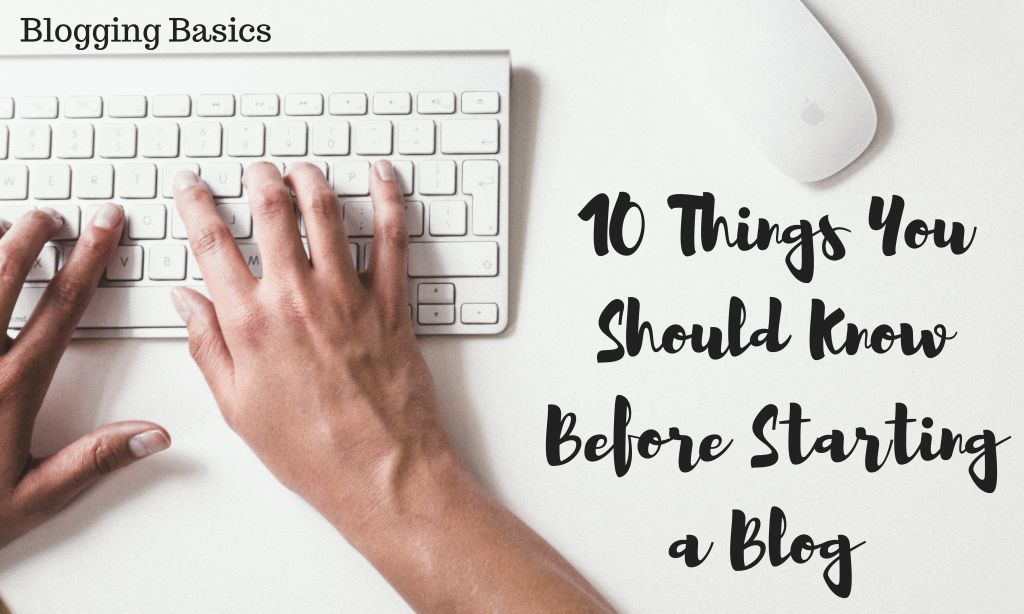 As my 1-year bloggaversary nears, I started reflecting on where I was at with my blog last year at this time. I purchased my domain name in November and wrote my very first blog post in late December- right before I left to study abroad in Madrid. A year later, I look back and think of all the things I wish I had known BEFORE starting a travel blog.
Here are the top 10 things I wish I knew before starting my blog:
Self Hosting
I first purchased my name through WordPress.com. When I thought of blogging, I thought of "WordPress". I was totally uneducated and unaware that there was a huge difference between WordPress.com and WordPress.org. As long as I didn't have a domain with a .wordpress.com IP address, I thought I was good to go!
Lesson learned: If you want flexibility with your blog, go with wordpress.org. Oh, my goodness. How I wish I started out self-hosted. After 9 months of blogging on my wordpress.com site, I decided to switch to self-hosting. Transferring all of my files to the new platform was frustrating, and I also had to completely re-design my webpage.
After a lot of research and recommendations, I decided to host my site through SiteGround, which was the BEST choice I made for my blog. You will hear a lot of bloggers recommend Blue Host (they have a great affiliate program), but SiteGround is a better option, IMO.
I actually first tried to self-host through Blue Host, but I found it confusing, and honestly, kind of a rip-off. I needed someone to help transfer all of my blogging files over to the new platform, and BlueHost would have charged me $150 to do so. Uhmm.. Hell no!
Site ground literally transferred all of my files for FREE. They have a fantastic 24-hour help service, and you can get in touch via phone, live chat, or "ticket" emails. They are so great at fixing any bugs/issues with my site, and I could not recommend going through them enough. At only $3.95/month, I have my precious domain name, tons of support, and access to thousands of WordPress plugins. So yes, before you do anything, purchase your domain through a HOSTING service, such as SiteGround.
Facebook Blogger's Groups
There are literally HUNDREDS of closed Facebook groups dedicated to bloggers. Here, bloggers can self-promote, and interact with other bloggers. Being a part of Facebook groups gives you a great support system of like-minded people. Other bloggers ARE NOT your enemy! They should be your friend. By networking and connecting with other bloggers, it helps grow BOTH of your blogs. Forming blog contacts is super importing in the blog world, and sometimes, it gives you that foot in the door to really start to grow your blog.
My favorite Facebook group for travel bloggers is BY FAR the "Female Travel Bloggers" group. I have had the most success with this group, and have made tons of contacts by being a part of it. Another one of my favorite groups is "Girl Blogging Sharebears" hosted by Emma of The Blonde Tonic. This is a more intimate group of female bloggers. The girls in this group are very supportive, sweet, and helpful. Not to mention, Emma's graphics promotional images are freaking adorable.
Even if you have not created your blog yet, you should join a few groups. You can ask for advice from experienced bloggers who are more than willing to help out a blogging newbie. So go join a few Facebook groups, and get that support system!!
Social Media
I wish I focused more on growing my travel blog's social media accounts earlier in my blogging game. Social media will help bring in free traffic, as well as engaged followers. You can interact and directly communicate with your followers via social media, and it is a great way to help grow your blog. While many bloggers say to constantly post on all social media platforms, I'd say focus on building two accounts- the ones where your target audience is residing.
Know your Target Audience
This brings me to my next point- have an idea of your target audience. Your audience will probably be people that share your interests. Who are you trying to reach out to? Are you targeting your blog to young female travelers? Adventurous travelers? Solo travelers? Solo FEMALE travelers? All of the above?
There are hundreds of potential target markets in the travel blogging industry. After you get an image of the generalized market you will be targeting your content to, start connecting with them. My general target market is young females, around ages 18-30 that have an interest in travel. Where are women this age residing? Probably Instagram, maybe Facebook.
I wish I took Instagram seriously earlier in my blogging days. Luckily, I am still a considerably new travel blogger, so I have time to grow my account. I wish I took more Insta-worthy photos while abroad, ones similar to The Bold Brunette or The Blonde Abroad. Now that I am back in class, I will have to wait until my next journey to reallllly focus on taking awe-inspiring Insta photos.
Start thinking in a blogger's mindset
Take waaaay more pictures.
When taking travel photos, keep in mind blog post ideas. While I was abroad, I visited 13 countries in Europe, and over 30 towns/cities. Crazy. So much potential for blog content.
However, during this period, I was just taking pictures for the sake of taking pictures. I rarely took blog-specific shots, and many of them turned out boring or low quality. Put some thought into the pictures you take during your travels. Take creative, unique shots. If you have a nice camera, USE YOUR CAMERA. I love my Sony a6000, but I didn't bring it with me to a lot of the countries I visited. Now I kick myself in the face and have to find the best images taken from my iPhone camera (spoiler: there aren't many).
If you are able to afford it, I highly recommend purchasing a good camera. Readers are attracted to beautiful, high quality, ORIGINAL shots. By including them in your blog posts, readers will be inclined to return to your blog or check out other posts. So if you were to invest in one thing while starting out with your blog, I would say purchase a good camera.
I totally recommend the Sony a6000. The image quality is amazing, and it also has really nice video. Being a mirrorless lens camera, it is smaller and lightweight. I am so happy I purchased this for my blog! I purchased mine last year from Amazon, where I found the best deal on it.
Take SEO seriously
I'm sure you have heard of the good ole' SEO, or Search Engine Optimization. Basically, you want your blog to rank in Google, so people can actually find it via a search engine. If you want your page to appear on one of the first few pages of Google, you will have to educate yourself on SEO. There is a lot of metrics involved with SEA approving your site and blog posts. There are tons of SEO guides and courses on the internet that can help you get a better, run-down idea on how to include SEO in your blog.
I literally just recently started incorporating SEO tactics into my blog. Had I started earlier, my domain and blog posts would probably be ranking much higher in Google. But hey, better late than never!
Stock Images
You have to be careful with choosing online images to include in your blog posts. Most images online are copyrighted and you can get in some serious trouble with the FCC by using them in your blog posts. But good news! There are a lot of sites out there that allow you to download FREE high-quality images for your blog! My all-time favorite in Unsplash, which has thousands upon thousands of gorgeous photographs, from "the world's most generous photographers". Almost all of the stock images I use on this blog comes from Unsplash. I find that they have the most variety of all free stock imaging websites. There are also images that you can pay for, but unless you find the perfect, absolute must-include paid image, find a different one on a free stock image website.
Guest Posting
This is another important thing to do is write guest posts for OTHER travel bloggers. For a while, I neglected to do this because I did not see a significant increase in traffic coming in from these blogging sites. However, when you guest post, the blogger will include a link back to your own blog page. These backlinks are highly important for SEO and building your credibility with Google. Ever heard of Domain Authority, or "DA"? Guest posting is a great way to grow this number, as it is highly based on backlinks to your website.
Ex. Read my latest guest post for the Travel Belles!
Networking
Networking with brands and other bloggers is something that I feel a lot of people blow off as unimportant. As a public relations student, I have heard time after time about the importance of networking to snag a career. The same goes for blogging. The ultimate goal would probably be to turn your blog into a career, correct? Than networking is crucial in order to get your blog out there to the right people. Send out pitches to brands and companies to see if they want to sponsor you. Send over some relevant blog posts to organizations, and say something along the lines of "feel free to post this to social media if you feel that it would benefit your brand", etc. I have had success with this tactic a few times, and it gave me a huge boom in traffic overnight. So don't be afraid to start pitching, it may just be the step you need for your blog to take off.
Be Patient // Don't give up
This one seems simple, but in my opinion, it is one of the most challenging parts of being a blogger. At the beginning stages of your blog, you will likely be driving in little traffic. That's okay- it is totally normal. However, the majority of bloggers get frustrated with this and quit after their blog has not even had the time to take off! I've read that on average, bloggers quit after just three months of blogging. Three months is hardly anything in the world of the internet. You need to leave time to allow people to actually find your blog. Everything takes time. To end this blog post on the cheesiest note ever, "Rome wasn't built in a day". Which is so true. Think of your blog as a community. It will take time for your community to grow. But once it starts growing, you will be so proud of yourself for persevering, and not giving up!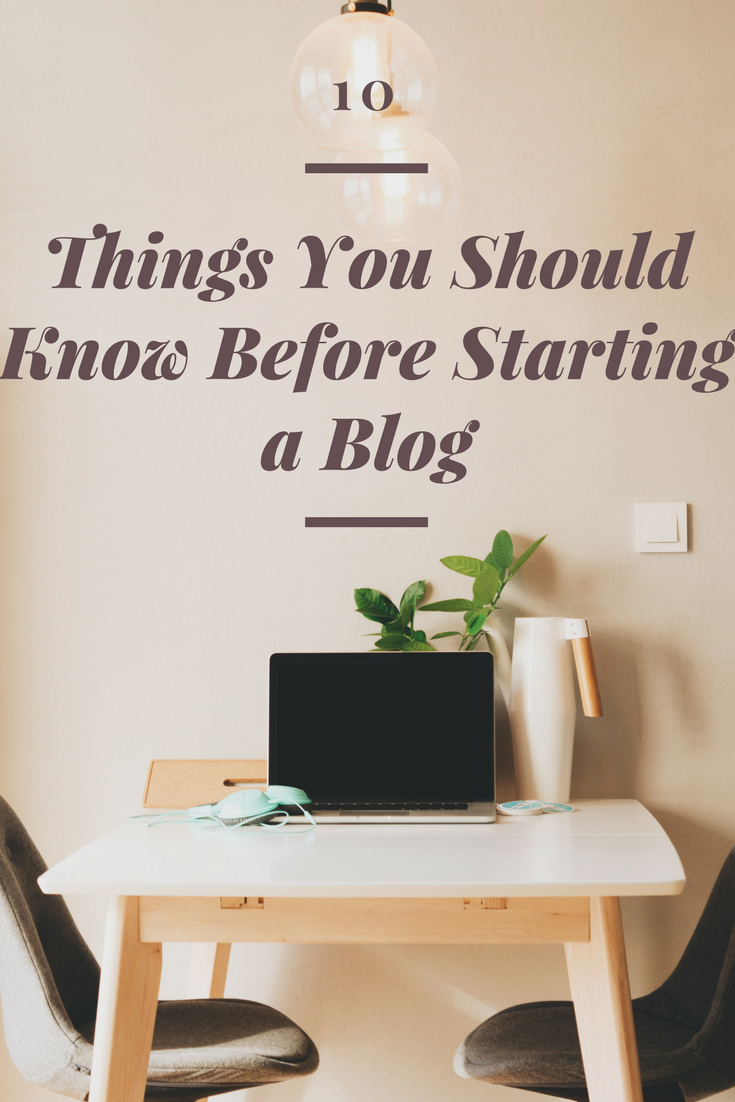 Disclaimer: Some of the links above are affilliates. All opinions are my own.