Ah, your first hostel.
I remember my first hostel- it was a cute little artsy place in Lisbon. Prior to this stay, I knew next to nothing about hostels and the #hostellife. The idea of staying at a hostel can be a little intimidating- sharing a room with a group of total strangers is not most people's ideal situation. However, after staying at my fair share of hostels, I've grown to enjoy staying at them!
I think every traveler should try staying at a hostel at least once in their lifetime. Even if you have a luxury-hotel budget, hostels are a cool and unique experience that can result in some amazing memories. I've met loads of travelers that were not on a tight budget, but actually chose to stay in hostels because they prefer it. That's right, they prefer hostels to luxury hotels and apartments.
No- hostels are not glamorous. And yes, you may have to say goodbye to privacy. But hostels truly are of one of a kind experience and are absolutely worth a try.
 There are a few things any first-timer should know before staying in a hostel. Here is a basic guide to staying in a hostel for the first time:
Why stay in a hostel?
The hostel experience is one that is completely different from any other type of accommodation. I will say again and again, hostels are the best way to meet people while traveling. This is ideal for solo travelers- as a hostel is a space where other solo travelers congregate, so you will meet like-minded people from all over the world. Hostels are definitely the most social form of accommodation. You are literally living with other travelers, and will have no choice but to socialize (unless you just want to hide behind your bed curtains the entire time, but where is the fun in that?).
Benefits of staying in a hostel:
It's cheap. Obviously, hostels are much cheaper than hotels and most other forms of accommodation. This makes hostels the perfect place for budget and/or long-term travelers. Depending on the location, a hostel bed will cost anywhere from $10-$50 a night, give or take.
Travel Longer. You can easily travel for longer periods of time when you stay in hostels. You know those people that just seem to be traveling constantly, and you wonder how the hell they can afford that lifestyle? Well, unless they are rolling in cash or are a travel influencer collaborating with hotels and tourism boards, they are most likely staying in a bunch of hostels.
You can wait until last minute to book. If you are a super last-minute planner (like me) and wait until the day before or the morning of to book accommodation, there will usually be a bed available in a dorm. Many hotels get booked up weeks, if not months, in advanced during peak season. Meanwhile, you can literally wait till the very last minute, or even go knocking on a hostel door to ask if there are any beds available. NOTE: hostels in major tourist cities do sometimes book up during peak season. Try to book at least a few days in advanced if you are visiting during this time.
Activities. Most hostels offer activities to bring the guests together and keep them entertained. Hostels may offer free walking tours of the city, day trips to nearby areas, pub crawls, etc. Usually, these activities are either free or super cheap, so it is a great way to see the area and get to know your hostel-mates.
Meeting People: It is way easier to make friends in a hostel than any other type of accommodation. This is my favorite part about staying in a hostel, and the main reason why I continue to book them. You will meet so many interesting people from around the world, which can result in extremely memorable experiences. You may even meet someone in a hostel and end up traveling together!
Choosing a hostel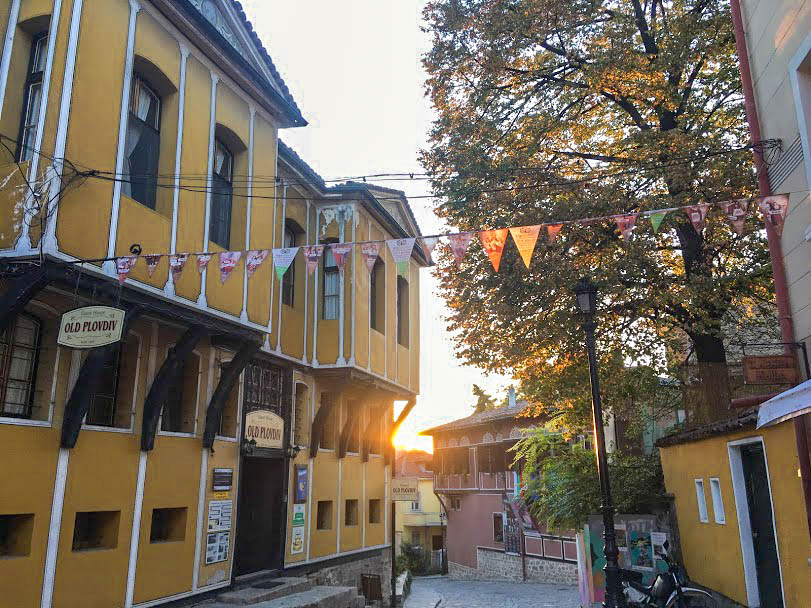 Most major tourist destinations will have tons of hostels to choose from. That being said, it can be overwhelming to choose which hostel to stay at. Here are a few key points to keep in mind while narrowing down hostels:
Read the reviews. This is the first thing I do when choosing a hostel. I will usually check out the reviews on Hostel World, Google Maps, and Booking. My biggest thing when it comes to a hostel is cleanliness, security, and location. If those factors got low ratings, I will avoid that hostel like the plague.
Location, location, location. Location is always one of the first things I look at when booking a hostel. I prefer to be as centrally located as possible, especially when I am traveling solo. Have a general idea of the area you would like to stay in or near, and book a hostel that is located there.
What type of room do you want to stay in? Do you want a female only dorm? Bed curtains for privacy? Single beds? A private room? How many other people are you comfortable sharing your room with? Knowing what type of sleeping situation you want is a major part of choosing a hostel. This will also help narrow down your choices- especially if you want to stay in a hostel that offers private rooms.
What type of experience are you looking for? Do you want to be in a social atmosphere? A quiet, clean hostel where everyone just keeps to themselves? A party hostel? Make sure you read the reviews (I usually read the ones on Hostel World).
I tend to book smaller hostels with 30-50 beds, that have a social (but not a party) atmosphere. I prefer these types of hostels because its cozier and feels more like a family. 
Where to book a hostel
The hostel website: I strongly recommend booking your hostel directly through the hostel's website, if one exists. Third party booking services such as Hostel World are commissioned-based, so a percentage of the payment will go to the company. Therefore, it is generally cheaper to book directly through the hostel's website, as hostels tend to inflate bed prices on commission-based websites, so they won't lose money on the percentage.
Hostel World: Although I think it's best to book directly through the hostel's website, I always look at Hostel World first just to see an overview of my options. Hostel world is a great tool to use to compare reviews, location, and pricing among the hostels in the area.
Hostel's Facebook webpage: Often, you can literally just message the hostel's Facebook page and ask to book a room.
Hostel Bookers: An alternative to Hostel World. Check out both websites to compare prices, and check out different hostel options.
Booking.com: Booking isn't just for hotels and apartments- you can also find hostels here!
Airbnb: Yes, you can find hostels on Airbnb! Sometimes it may be someone's apartment that they have converted into a small hostel.
Getting sleep in a hostel
If you are a light sleeper like me, you may be super intimidated by booking a potentially-noisy hostel dorm room. I usually sleep well in hostels, because I've developed a sort of system that allows me to get as much sleep as I can, given the circumstance.
Most people prefer the bottom bunk bed in a hostel dorm. I'll usually choose the top bunk, because I tend to wake up when someone climbs the ladder to get to the top bunk. If there are single beds available and you have the budget to spend a few extra bucks, book a single bed.
If sleep is a priority for you, do not, I repeat, DO NOT book a party hostel. Party hostels are usually easy to point out, based on reviews, pictures (if there are a ton of pictures with giant groups of people, wearing pub crawl t-shirts, and shot gunning beers or doing shots, then yeah, odds are it is a party hostel.) A lot of party hostels will have written on their website, "If you a good night's sleep is your priority, then this is not the hostel for you." Etc. Here is a perfect example of a party hostel-it is pretty obvious.
Bring earplugs. These are a life saver for light sleepers. I wear soundproof ear buds to bed, and play white noise with the Noise Box App. This literally drowns everything out, so I never wake up in the middle of the night due to noise.
It's also a good idea to wear an eye mask if you are sensitive to light. Sometimes, somebody might turn the light on in the middle of the night, which won't bother you if you are wearing an eye mask.
Meeting people in a hostel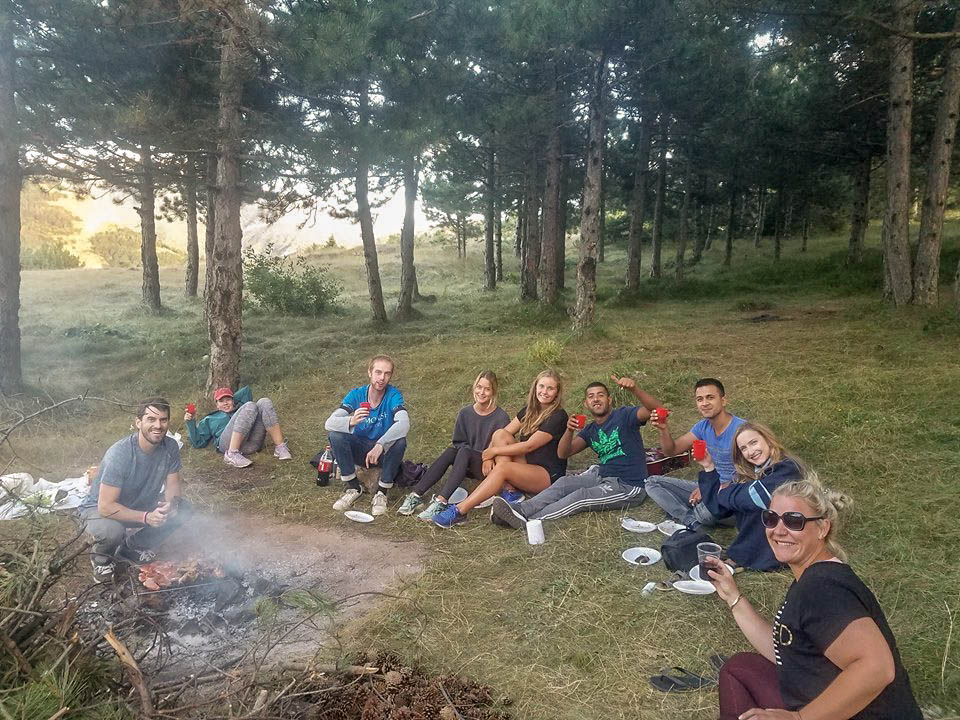 Making friends is super easy in a hostel. However, you do have to put yourself out there a little bit. For all my shy/introverted readers, this may mean getting out of your shell a little. The common room in a hostel is the best place to meet fellow travelers. If there is a group of people talking, just go up to them and say "Hey what's up, my name is _____. Can I join you?". Travelers are literally some of the most easy-going people you will ever meet, and I would be shocked if they said "no".
Another great way to meet people in a hostel is to go on a pub crawl or walking tour that is hosted by the hostel. Hostels deliberately have these to bring guests together, so take advantage of the hostel activities and make a bunch of new friends!
Important things to know:
Shower shoes are a must. You will be sharing a bathroom with a bunch of strangers. As clean as the hostel may be, lord knows what could be crawling around the shower floor. Save yourself from potential athletes foot and wear shower shoes. Didn't pack flip flops? Tie grocery bags to your feet. Ya gotta do what ya gotta do in a hostel.
Laundry: Almost all hostels offer laundry services, where you will either do the laundry yourself, or an employee will do it for you. More often than not, there will be a fee to do laundry. I've never seen a laundry fee cost more than $10 at a hostel.
Some hostels require a small rental fee for towels, sheets, pillowcases, etc. Research this on the hostel website before you arrive, just so you won't have any surprises when you get there
Many hostels will accept cash-only payment. Make sure to have cash on you when you arrive (most hostels will be fine if you wait till the next, even last, day to pay TBH. Just ask when you need to hand in the payment by).
Peak seasons will always be more expensive. Just an example- the hostel I stayed at in Budapest, Big Fish (TOTALLY recommend them btw if you are going to Budapest), costs 30 euros per bed during the summer, and just 10 euros during off season. If you are a super tight budget traveler, consider planning a trip during off season.
Have Fun
Hostels should be a fun experience! Try not to be nervous about staying in a hostel-  enjoy your time, make awesome friendships, and irreplaceable memories.
---
Like this article? Pin it for later!