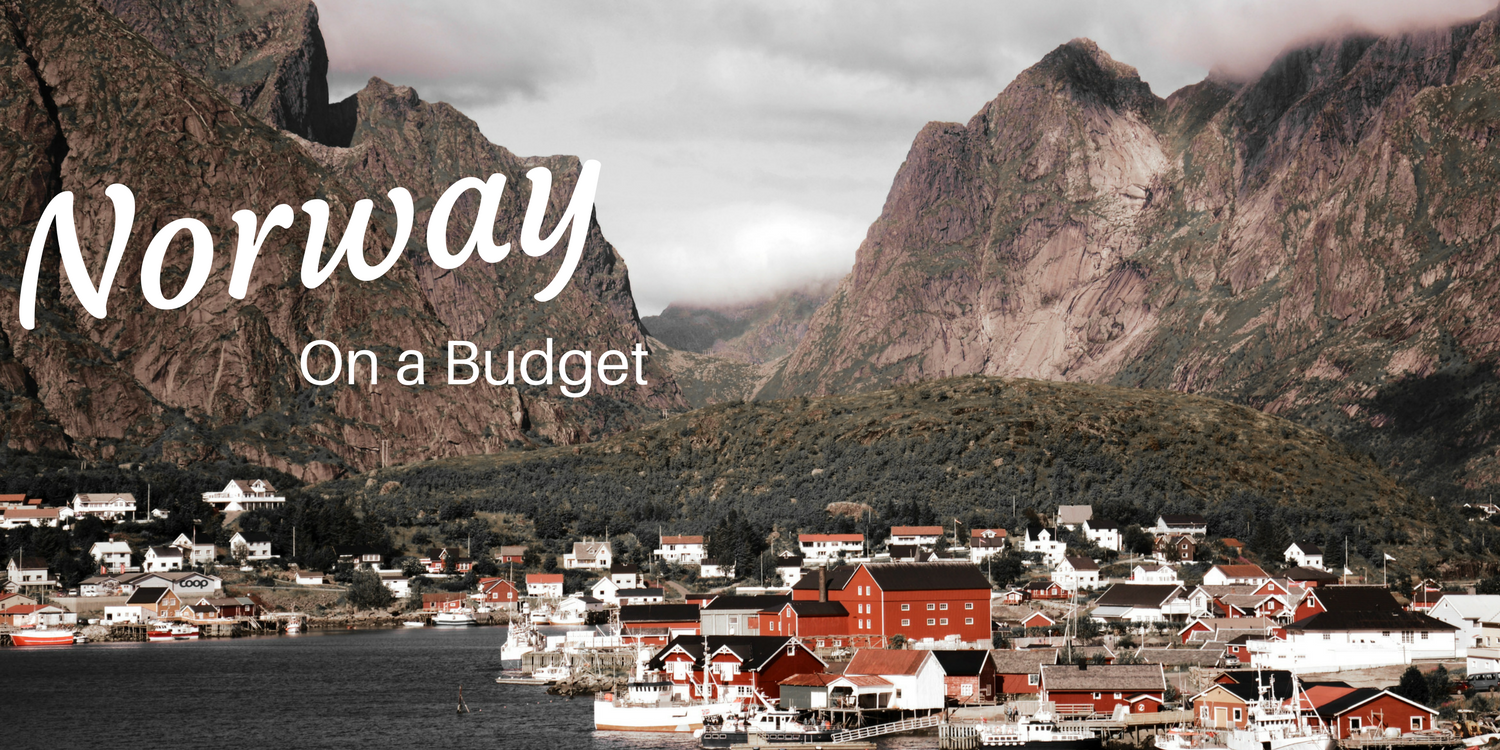 Norway is known for being one of the most expensive countries in the WORLD. Its natural beauty and rich Scandinavian culture make it a must-visit; however, many travelers avoid going due to costs. Here is how to see Norway on a Budget. Here is how I did it.
Don't Eat Out

Eating out is SO expensive in Norway.. I couldn't believe it. Go to a local grocery store, and cook. I shopped at a grocery store called "Kiwi", which had decent prices. If your accommodation doesn't have a kitchen, stock up on snack food, nuts and fruit, and sandwich supplies.
Don't stay in city centers

As with most cities in the world, accommodation located in the city center tends to be the priciest. If you want to visit Norway's cities, stay in a town or neighborhood a few miles outside of the city center. You will save A LOT on accommodation. I spent $34/night at an Oslo Air BnB because it was about 6 miles away from the Oslo center, just a 10-15 minute train ride from the Sentrum Station. Learn how to use the public transportation system, and stay outside of the busy city. Norway has some of the best, most efficient public transportation I've ever used, so take advantage of it!
Buy tickets far in advanced

I'm putting an emphasis on train tickets- While a train ticket may be 30 USD a month before departure, it will be 100 USD the day before. Book the train tickets as far in advanced as possible- Same goes for any flights or ferries.
Don't Stay in Hotels

Did you know that the country with the most saves on Air BnB is Norway? Norway has thousands of incredible Air BnB's that are even nicer than some of the expensive hotels. Like everything else, accommodation is super expensive in Norway. There are also nice hostels, but some of them are even more expensive than a private Air BnB room. Camping is another option, which I will explain next. Never used Air BnB? Save even MORE money by using my link to get $40 off your first Air BnB stay.
Go Camping

Norway has tons of FREE camping options. Lots of people go hiking and pitch a tent, spending a grand total of $0/night. I never went camping during my stay, but I know of a lot of people that have done so.
Skip guided tours and excursions

Skip out on the Norway in a Nutshell package, and save some money by just booking boat and train tickets that will cross the SAME fjords and landscapes. \
PRO TIP: I shouldn't be telling you this, but here is a great way to save money, that I discovered by mistake. The fjord cruise makes various stops along the trip. I originally planned on getting off at the fist stop, which is the cheapest boat ticket. However, I accidentally missed my stop, and I ended up staying on for the entire ride. There were no problems, and no one checked my ticket when I got off. This saved me around 50 USD. So buy a boat ticket for the first stop, and just stay on until the end.
Work for FREE accommodation

There are websites were you can sign up to work for a family abroad. By doing so, you get free meals and accommodation. Score! Jobs range from babysitting, teaching English, working on a farm, building houses, etc. Workaway is one of the most trusted organizations in this industry. Check out thousands of opportunities to work abroad on their webpage!
Although Norway in general is an outrageously expensive country, it is still a possible destination for budget travelers. Remember these tips for your next Norwegian adventure, and you will be able to experience Norway and all its glorioussness without breaking the bank.