Korčula, Croatia may not be the most popular island, but it is by far one of the most beautiful ones. If you love beautiful nature and beaches and want to experience authentic Croatian culture without the hoards of tourists during peak season, Korčula may just be the perfect place for you to stay during your next Croatia trip.
Here is my ultimate guide to Korčula island, Croatia.
How to get to Korčula
You can get the ferry to Korčula from Split, Hvar, Dubrovnik, and Mljet. Both car ferries and foot passenger ferries are available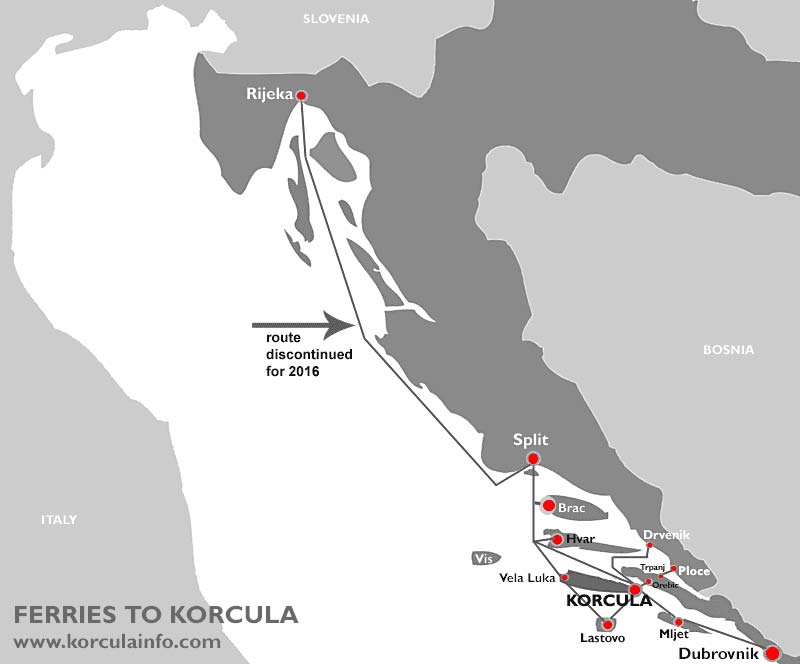 How much time to spend in Korčula
Many people visit Korcula coming from Dubrovnik, oftentimes visiting as a day trip. I highly recommend NOT doing this – there are so many amazing things to see and do on and nearby Korcula that you will want at least 3 days here. My original plan was to stay 3 days, but I kept extending my stay because I loved Korcula so much and ended up staying for 12 days!!!
Best time to visit Korčula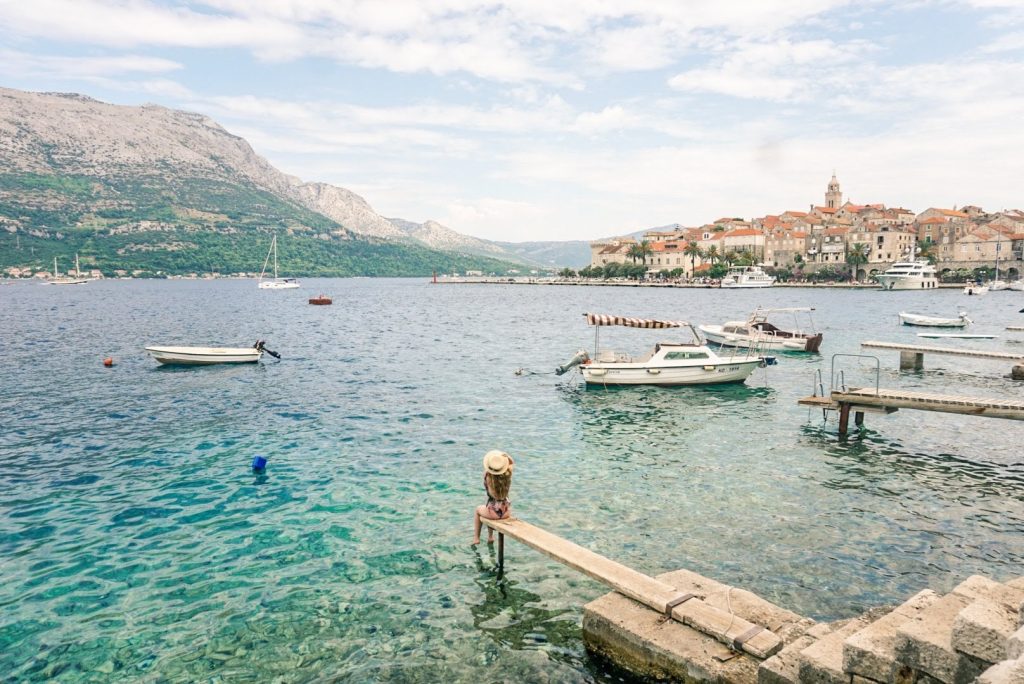 The best time to visit Korcula is September – the water is still a nice temperature and it is less busy. May would also be a good time to visit, but the water might still be a little chilly. I went in July and while it was a bit busy (mostly during the weekends)  it did not compare to how busy Dubrovnik gets in the summer months.
Things to do in Korčula
Korčula old town
The Korčula old town is known by many as "mini Dubrovnik". Just like Dubrovnik, it is a walled town with centuries-old stone buildings with coral-colored rooftops, narrow alleyways, delicious traditional restaurants, and charming shops. I personally much prefer Korčula town to Dubrovnik's old town, as there are far fewer people and it is just as beautiful.
Have a cocktail at one of the coolest bars in Croatia: Konoba "Marco Polo" Old Town Korčula
This is such a cool place to have a drink in Korčula Town! It is located on top of a tower on the city wall and offers some breathtaking views of the surrounding areas.
Go beach hopping
Korčula has some of the best beaches in Croatia. While there are a few small beaches that are actually quite nice around Korčula town, the real magic is the beaches around the island. Rent a car or motor scooter and spend the day driving around the island to go beach hopping. 
Cliff Jumping in Lumbarda: 
Lumbarda offers great cliff jumping activities. If you are feeling adventurous, go to Raznjic Korčula in Lumbarda and go Cliff Jumping right by the Lumbarda Lighthouse. If you are too scared to jump (like I was) you can also take your time climbing down the rocks to get in the water. It is an amazing swimming spot with gorgeous blue water – just make sure to wear your water shoes!!!
Vela Luka:
Located on the opposite side of the island from Korčula town, Vela Luka is a charming seaside town that is definitely worth the visit during your stay in Korcula. There are many buses that will take you directly to Vela Luka from Korčula Town, and it takes about 45 minutes to get there. From Vela Luka, you can take a water taxi to the island Proizd, which is known for having some of the best beaches in all of Croatia.
Hiking in Pupnat:
Korčula is well known for its beautiful nature, and offers some great hiking opportunities! My friend and I took the bus to Pupnat, where we then hiked up to the 
Try local wine at one of the many wineries on the island.
If you are a wine lover, you absolutely MUST try the local wines made in Korčula. The island has several family-owned wineries you can visit, including Vitis Winery, Grošić winery, Cipre Winery, and Lovrić Winery
What & Where to Eat / Drink in Korčula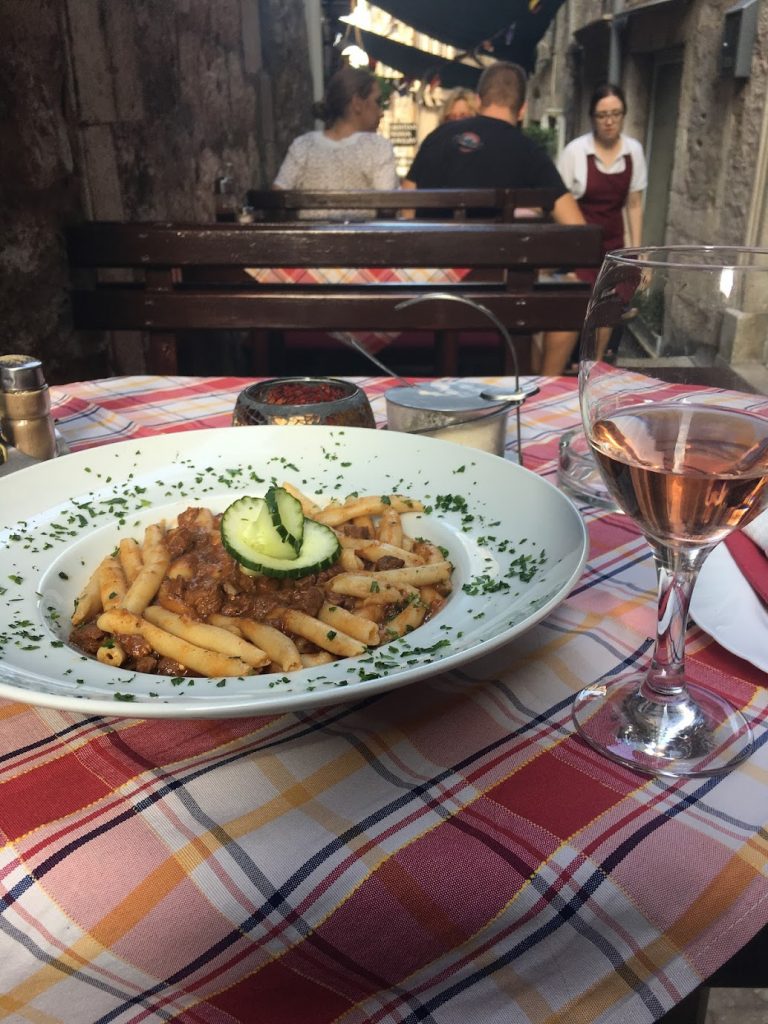 My favorite dish that is traditional to Korčula was the Makaruni pasta. It is the island's specialty dish and can be found in most Croatian restaurants on the island. The meat makaruni is the most traditional, but I also had some delicious makaruni with white cheese sauce and pesto.
Here are some of the best places to eat/drink in Korčula (I can attest that all were very delicious!)
Konoba Maslina
Skver Konoba (old town)
Cocktail bar Massimo (overpriced but cool experience in the old town in a fortress, have to climb a ladder to get to the top
LoLe Wine And Tapas Bar (old town)
Konoba Aterina (old town)
Day Trips from Korčula
There are dozens of small islands just off the coast of Korcula, many of which you can reach via water taxi. The water Taxi service can be found right in the old town
Badija Island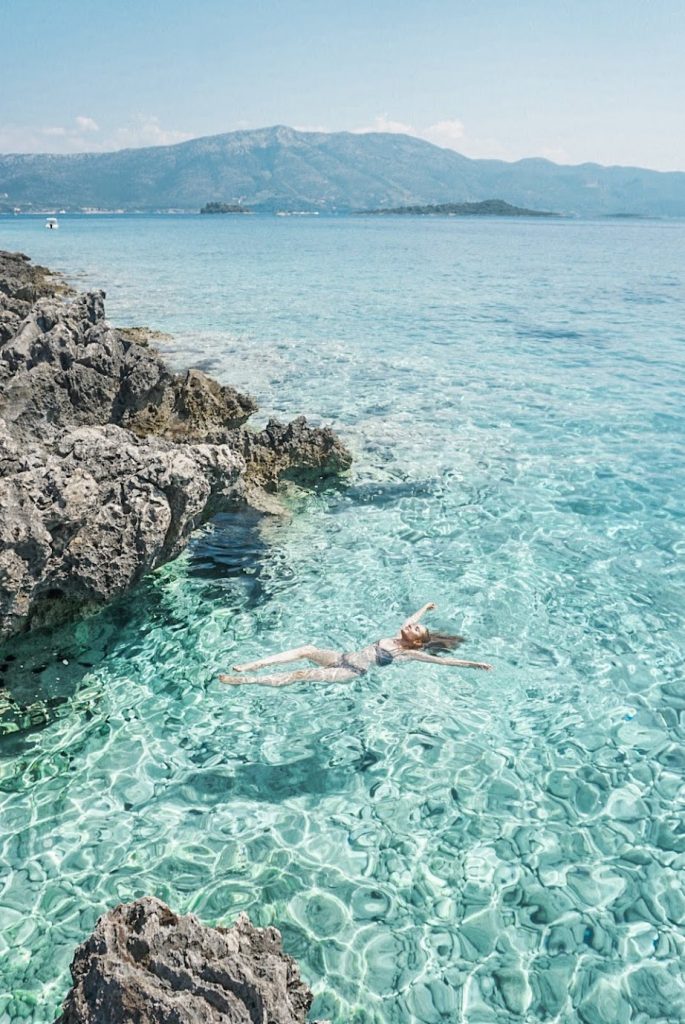 Badija is a small, uninhabited island off the coast of Korcula and is an absolute MUST visit during your Korcula trip. Not only does Badija have beautiful beaches with crystal clear water, but the island is covered with pine trees, so the air smells like a beautiful combination of pine trees and salt water. Oh, and Badija is also home to some very, very cute deer you are almost certain to see 🙂
Start off your trip to Badija by visiting the Franciscan Monastery before exploring the island. There is a walking trail that goes around the entire island, which takes about 30 minutes to walk. I suggest taking this path to explore the little beaches the island has to offer. There are tons of private, small beach areas around the island that you can have all to yourself (pictured below). Badija has some of the most beautiful water I've seen in Croatia and is perfect for swimming and snorkeling!
Once you've circled around the walking path, you can eat at the one restaurant that is on Badija. It's located right by where the water taxi drops you off and picks you up, and is surprisingly pretty good despite having just 4.1 on Google reviews. I loved the traditional Makaruni with Chicken and definitely suggest ordering it if you want to eat here!
Proizd Island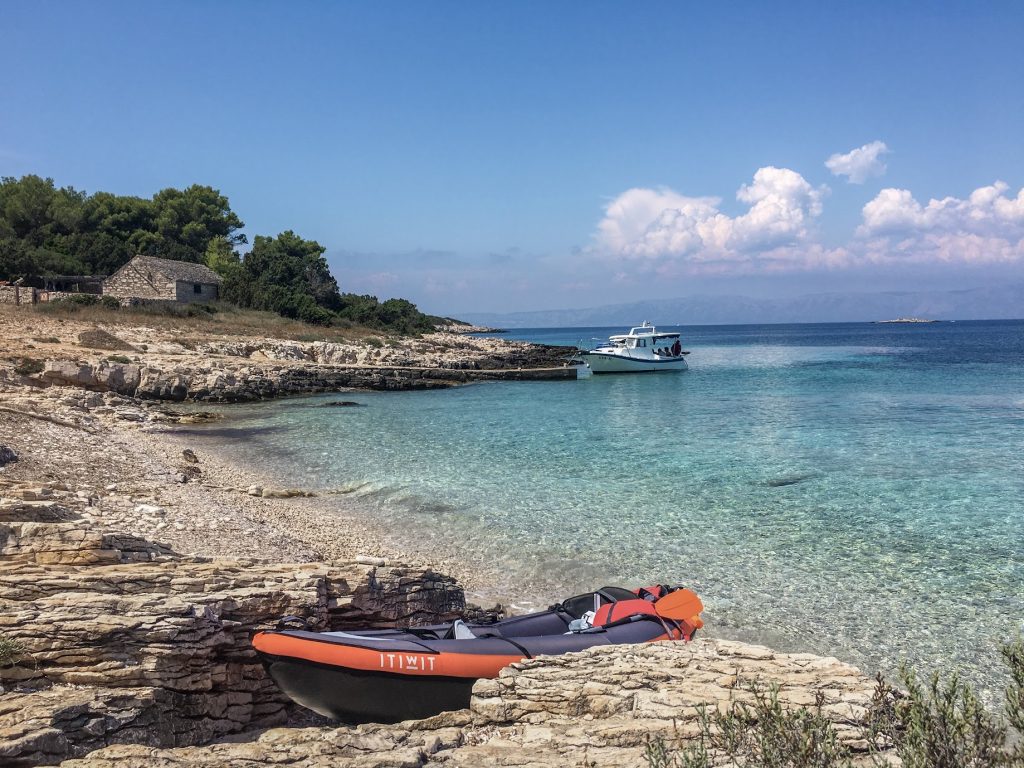 Proizd is known to have some of the best beaches in all of Croatia. If you are a beach lover, this small island off the coast of Vela Luka is a MUST visit. I couldn't get over how beautiful and clear the water was here. If you are staying in Korcula town, you will have to take a bus or drive to Vela Luka, where from there you will take a water taxi to Proizd. I took the bus so it took about an hour total to get from Korcula town to Proizd, but it was definitely worth the visit.
Vrnik Island
Vrnik is a small island that is close to Badija. You can easily hop from Badija to Vrnik, so if you are short on time you can definitely visit both islands in one day. Vrnik is habited by a few families, and you can actually stay on the island if you would like. I did a little hiking around Vrnik and then spent some time on a few beaches. I personally preferred Badija to Vrnik, so if you have to choose between the two I would recommend Badija. Still, Vrnik is very beautiful and if you are staying in Korcula for a while it is definitely worth the visit.
Orebić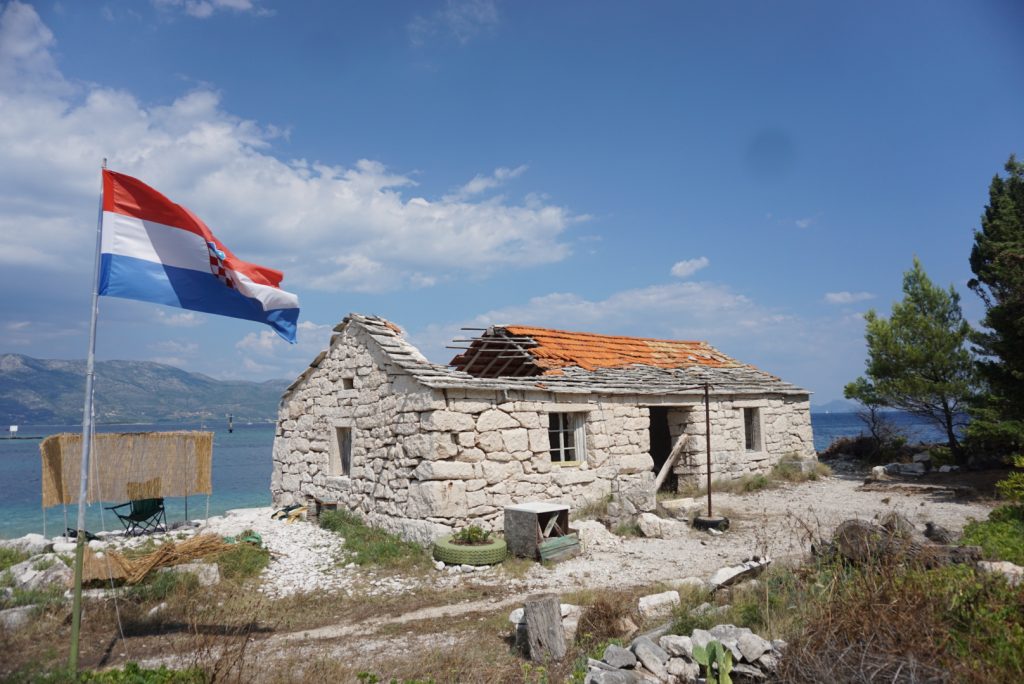 Orebic is located on the Pelješac peninsula on the coast of mainland Croatia. You can actually see it from Korcula town! If you like to kitesurf or windsurf, Orebić is a perfect day trip for you. You can rent equipment at the water donkey windsurfing school. I found the beaches to not be as nice as the ones on Korcula or its surrounding islands, so if you are looking for a relaxing beach experience I wouldn't go out of your way to visit Orebic.
I didn't do it, but there is a great hike you can take in Orebic to Sveti Ilija mountain, that offers some breathtaking views (apparently you can even see the mountains of Bosnia from the peak on a clear day). There are also lots of camping opportunities nearby if you want to stay overnight and rough it a little.
Mljet
Unfortunately, I didn't get the chance to visit Mljet (it is definitely on my "to visit"  places next time). Mljet is the southernmost of the large Croatian Islands and is also the greenest island, with more than two-thirds of its surface covered in forest. A large portion of the island is a protected national park, where you can see the beautiful untouched forests leading to peaceful shorelines and crystal clear water. The island is so beautiful that it is even known to have captivated Odysseus for seven years in Homer's epic The Odyssey.
Getting Around the Island
Buses are a great option to navigate the island, with routes running to Lumbarda, Racisce, and Vela Luka, with other stops on the way. The main bus station in Korcula is centrally located and can provide information for all routes. You can also search for times at https://www.arriva.com.hr/en-us/home.
Motor scooters are a great option for getting around the island and are in high demand during high season. Despite this, you shouldn't need to reserve one ahead of time, with plenty of options to rent from around the island. Renting a scooter will cost about 30 euros for a day, with the price becoming cheaper per day as you extend the rental. 
If you need something more substantial than a scooter, you can hire a car from a variety of services. Basic cars start at about 55 euros a day with consecutive days getting cheaper. During peak season, its best to reserve a car ahead of time to ensure you have one available, particularly if you need a larger model or want to ensure you get the best price.
There are lots of taxi options around the island (they'll be hard to miss) and they can be a convenient option for getting around easily. However, they are not the cheapest option, so be ready to spend more if you plan to use taxis often.
Best Beaches
Pupnatska Luka Beach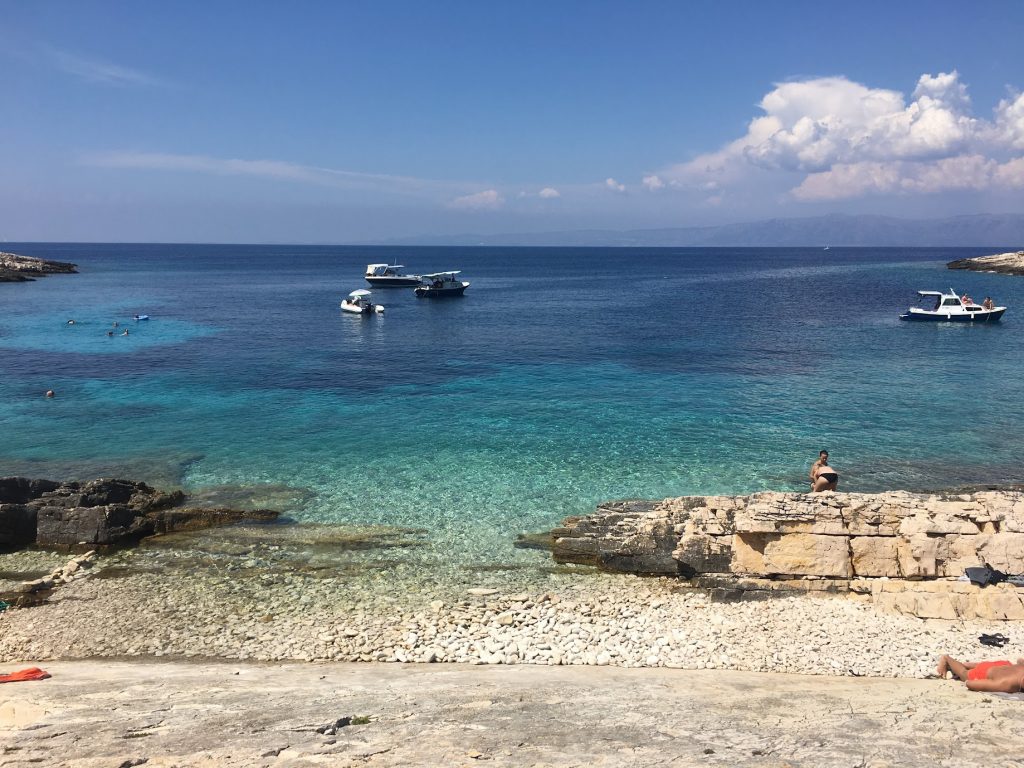 This was my favorite beach in Korcula! Beautiful clear blue water, not too crowded (even during the summer months), and a super relaxing vibe.
Žitna
I unfortunately didn't visit this beach when I went to Korcula, but some of the friends I made there raved about it! You need a car or motorbike to get here. If you love a beautiful secluded beach, Zitna is a must-visit.
Nova
Nova beach is located in Potirna and is easily accessible by car or foot. This beach can get somewhat crowded, but it is popular for its sunny shoreline and the easy, shallow entrance into the perfect, beautiful blue water.
Pavja Luka
Pavja Luka beach is located in a bay sharing the same name on the southern coast of Korcula. It's a bit of a walk to get here, as you'll need to walk about 10 minutes from the nearby road to reach the secluded beach, However, the walk is worth it, as you are rewarded with a beautiful beach covered in tiny pebbles that leads into crystal clear water. There are also lots of old stone walls nearby, over which you can catch great views of the nearby peninsula.
Luka Korculanska Beach (old town)
 A lovely place to swim right by the old town. You will have a beautiful view of Korcula Old Town, and lots of space to lay out your beach towel and relax for a couple of hours. I suggest coming here for sunset as it offers a gorgeous view!
Like this post? Pin it for later!