North-Eastern Mallorca Offers Some of The Island's Best Beaches
Alcudia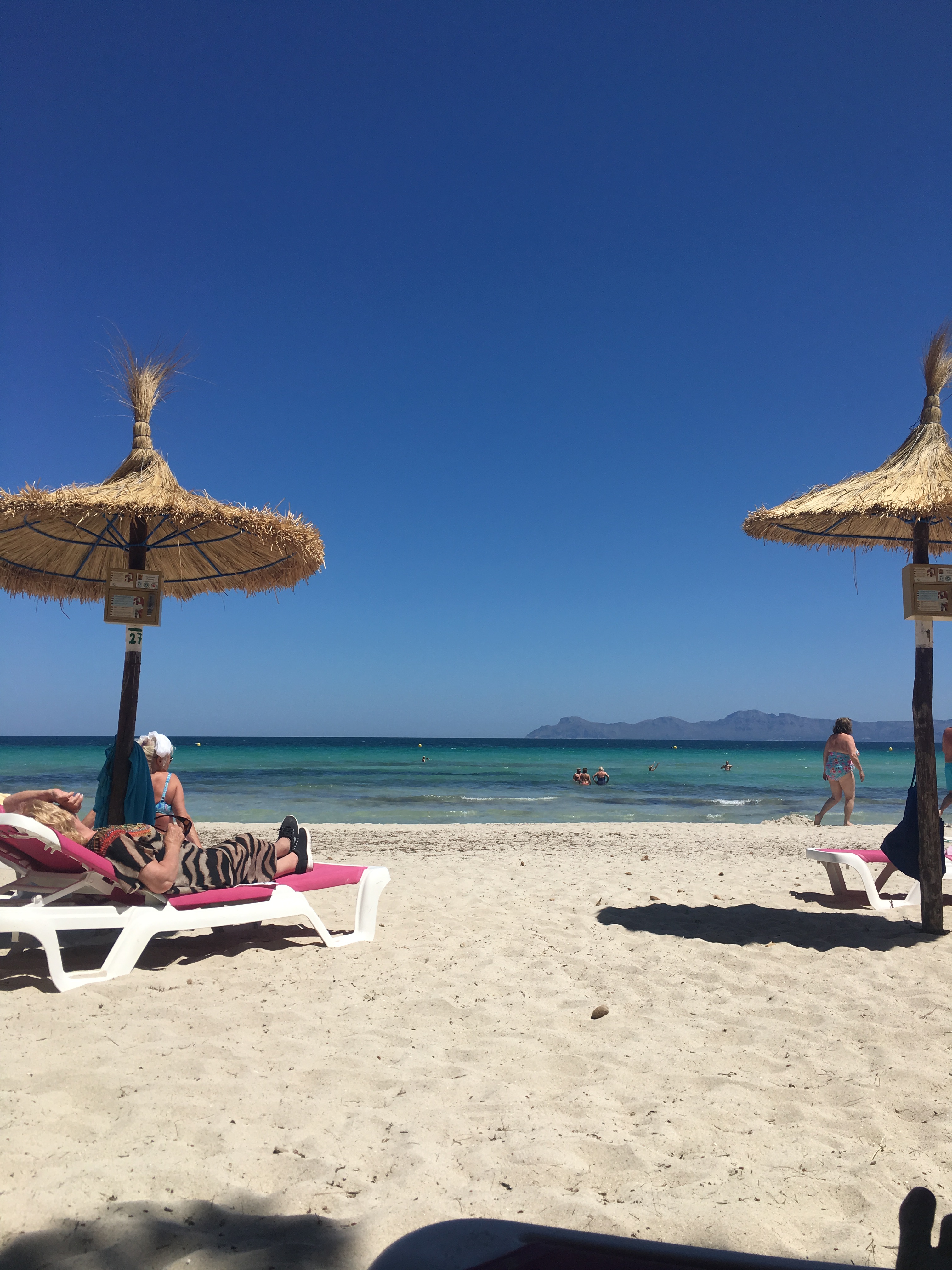 Playa de Muro, Mallorca
Best For: Families
Pros: Lots of activities and attractions, shallow water good for swimming, long shoreline, free umbrellas, access to the old town
Cons: Touristy, can get crowded
Best Beach in Alcudia: Playa del Muro
The Alcudia coast is probably the most popular of the north-eastern beaches in Mallorca. Why? Not only is the beach beautiful with clear blue-green water and white sand, but there is a nearby water park, and an old town to explore. Lots of water sports and activities are available, such as jet skiing, parasailing, and snorkeling. There is also a floating sea-playground that you can swim to! Although it is a popular tourist attraction and gets crowded, you can walk down the shoreline until you find a quieter area. This beach had choppier water than the others I visited, but the waves were not big and it was still great for swimming.
Pollenca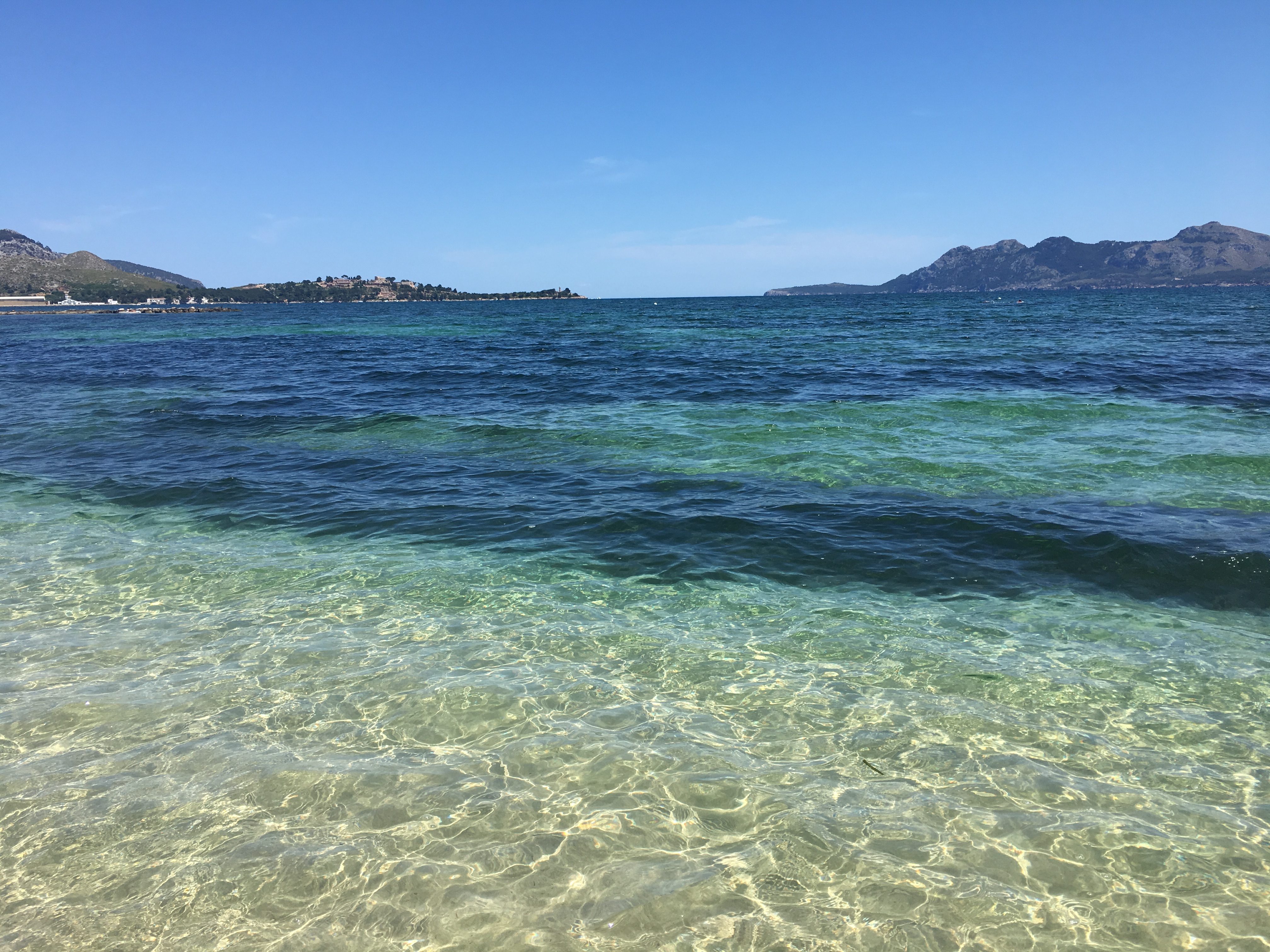 Playa de Port d' Pollenca, Mallorca | The water appears dark in areas due to seaweed growth
Best For: Couples, relaxation
Pros: Quiet, lots of beach space, not very crowded, free umbrellas, lots of good restaurants and cafes
Cons: Lots of seaweed, right next to the road, few activities available
Best Beach: Playa de Port d' Pollenca
Pollenca is located about 4 or 5 miles left from Alcudia. In contrast to its touristic neighbor, Pollenca is less populated and quiet. There was a lot more beach space so you can easily find a secluded spot. There are also several mini-beaches that are separated by fishing ports. If you're lucky, you can get one of these beaches to yourself! The water was calm, clear, and teal-blue in color. However, there are a lot of seaweed plants growing in the water, but you can find good swimming spots where there is no seaweed at all.
The bright teal color of the water
Cala Vincente
Beach View of Cala Molins, Mallorca
Best for: Families
Pros: Beautiful blue water (postcard-worthy), has reefs for snorkeling, kayak and paddle boards are available for rent, great for swimming due to calm tides and clear water
Cons: Gets crowded, lots of young children, small beach= impossible to find a secluded spot, jellyfish, paid beach umbrella and chair rentals
Best Beach: Cala Molins
This beach is basically a natural swimming pool. The water starts off shallow, and gradually gets deeper. The light blue color in the shallow areas literally look like swimming pool water! The further out you go, the more electric blue/turquoise the water looks. This beach is definitely postcard-worthy.  There was a fair amount of jellyfish, but it is easy to dodge them because the water is SO clear that you can see them from far away. The beach is quite small, and as the day continued, it got pretty crowded ( this was in May, before the height of tourist season).
Cala Molins, Mallorca
Formentor
Best for: Couples, Families, Relaxation, Nature lovers
Pros: Beautiful scenery, lots of nature, crystal clear water perfect for swimming and snorkeling, secluded
Cons: Paid umbrella and chair rentals, difficult to get to, few and expensive hotel options
Best Beach: Playa de Formentor
This was by far my FAVORITE beach in Mallorca! The setting is beyond beautiful. Pine trees line the shore, offering shade and aesthetic appeal. The scents of the ocean water and the pine needles fill the air with incredible aromas! The beach is also surrounded by lush mountains, giving it a secluded feel. It wasn't overly crowded, and it was easy to find a quiet spot on the beach. The water is the most beautiful, electric blue color. Unfortunately, this beach is not the easiest to get to, as buses are not frequent and the highway leading up to it is very windy. There are not many hotel options, and the few accommodations are also super expensive. So if your looking to not break the bank, its best to come here for a day trip. I went on a Formentor tour by No Frills Excursions, which took us to the Cap de Formentor (a MUST- the views are amazing!) and the Playa de Formentor. We only stayed at the beach for an hour, and I do wish that I was able to spend more time there; it was simply stunning. So if you are staying in the north of Mallorca, a visit to Formentor is a must!!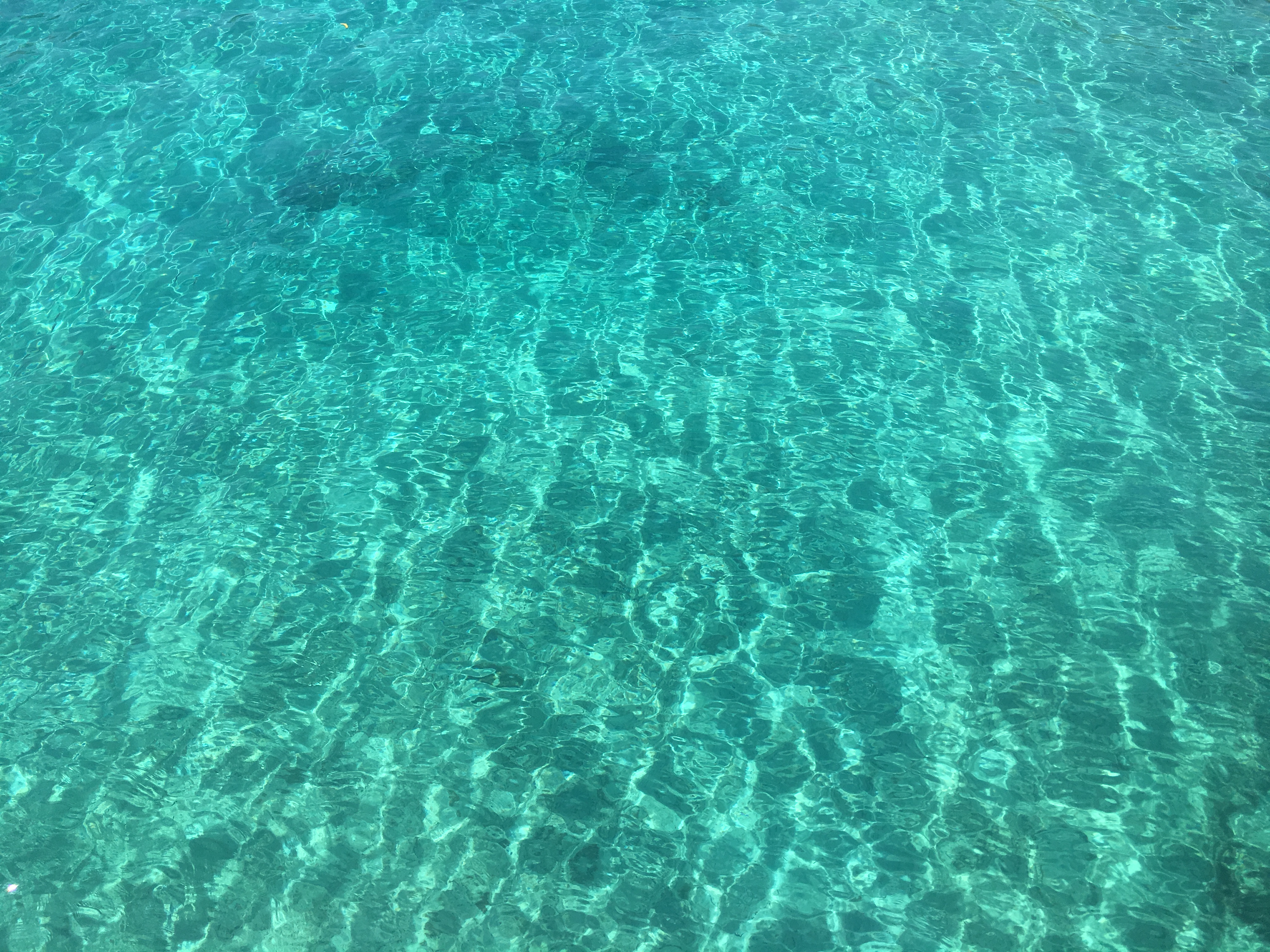 The water was INCREDIBLE (no photo edit)
Incredible views from the Cap d' Formentor, Mallorca