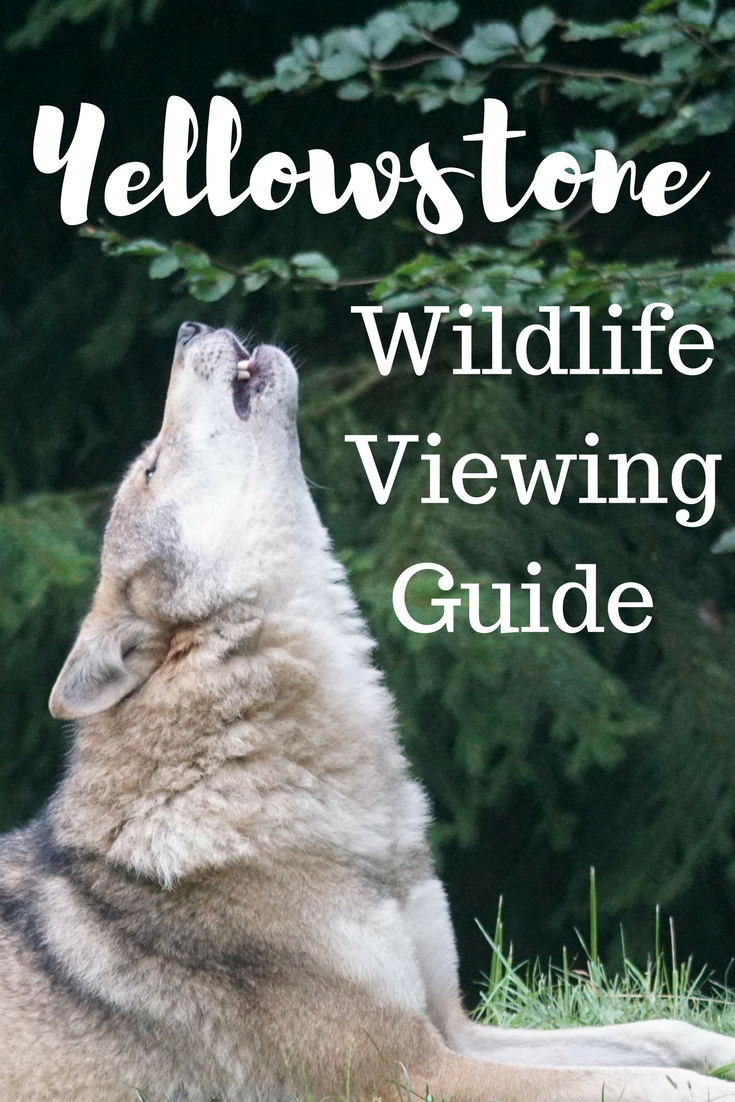 Yellowstone National Park is filled with incredible animals.
I've been visiting the Yellowstone region since I was a baby. After visiting 10+ times, its safe to say that I've learned the best places to spot wildlife. With 285 documented species living in the park, its nearly impossible to go on a Yellowstone trip without seeing some wildlife.
Here are the places where you are most likely to spot wildlife in Yellowstone:
Lamar Valley
Lamar Valley is one of my favorite areas in Yellowstone due to its abundance of wildlife. I've seen bears, huge bison herds, elk, antelopes, coyotes, and even a badger! 
Lamar Valley has been called the "Serengeti of America".
Oftentimes, you will see Grizzly bears wading in the Lamar river. Lamar Valley is very wide and open, which allow for vaster and greater viewing opportunities.
Lamar Valley is known as one of  the best places in Yellowstone to spot Wolves, which were reintroduced to Yellowstone in the mid 1990's. However, if you want to see them, you'll have to go early in the morning (before sunrise) or in the late evening (many travelers say 9 is a good time to see them).
Hayden Valley
Another Yellowstone valley that is filled with wildlife is Hayden Valley in central Yellowstone. Being centralized, Hayden is easy to get to from Yellowstone's popular attractions.
The NPS website calls Hayden Valley a "wildlife paradise". You're bound to spot loads of bison, as it is home to the biggest herd of free roaming bison in the world. 
South Entrance
I rarely see moose in Yellowstone- leave that for Grand Teton. However, when I do spot moose in Yellowstone, its almost always in the south entrance area. The road leading from the south entrance to Old faithful usually has some sort of critter hanging out on the roadside- I've seen everything from elk, to grizzly bears. 
Last time I was in Yellowstone, I saw a mother bear with 3 tiny black bear cubs at the South Entrance. Tons of cars were stopped to watch (also known as the classic Yellowstone "bear jam") and park rangers were in the road to ensure safety.
North Entrance
If you want to see mountain goats or bighorn sheep, your best bet is exploring the North entrance, which is a bit rockier and more elevated than other park regions.
Mammoth Hot Springs
Mammoth Hot Springs is a great place to see loads of elk. This is where I've seen a lot of bull elk with huge antlers.
Mammoth Hot Springs is a great place for taking wildlife photography. Its structure is indescribable, like nothing else I have seen before. If you are lucky enough to see some wildlife grazing around the hot springs, snap a few photos for a unique shot.
Fishing Bridge
While I haven't had much luck bear spotting here, Fishing bridge is known as a place where you can view grizzly bears. The bears come to the bridge area to hunt fish and drink water, so if you are lucky enough to spot one, be sure to keep your distance.
I've seen elk, mule deer, and a moose at the fishing bridge area.
---
---
Take this guide with a grain of salt. Although these are the locations that are known for wildlife (that I've had personal luck with), you are likely to see wildlife all over the park. You'll be doing a lot of driving, so keep your eyes peeled for any wildlife on the side of the road. Animals are unpredictable, and they can show up anywhere in the park. However, if you want to increase your odds of seeing boat loads of critters, be sure to check out the regions listed above for higher chances of spotting some incredible wildlife.
I feel like a should include an obligatory PSA- although most of you probably know better, don't go near the animals. This may seem like common sense, but I've seen so many tourist walk within a few feet of some big gang wildlife. If you want to get a great picture, invest in a DSLR camera and a telephoto lens. This has allowed me to get super close ups of animals while keeping a safe distance.