If you are reading this, you are either A. Going to be studying abroad in Madrid, or B. interested in studying abroad in Madrid. Congratulations! Madrid is one of the best cities in the world to be an Erasmus student (in my opinion, of course). Seriously- There is so much to do in the Spanish capital, you will never be bored of this city. Here is the ultimate exchange student's guide to Madrid, Spain-
Housing
The most popular housing options for Madrid Erasmus students are apartments and homestays. Most students that choose to go with the apartment option will live in a private bedroom, in a shared apartment. Apartment rent is generally inexpensive in Madrid, especially when splitting it between four or more people.
You will also have the option to live in a homestay. You will be matched with a Spanish family that fits your needs, and they will be required to cook for you. Living in a homestay is a great option for those looking to "live like a local" in Madrid.
The option I did was an "Academic Resort" called "Funway". Its literally like living in a hotel with a ton of exchange students and Spaniards. Dinner and Breakfast are included, so you won't have to worry about cooking and going grocery shopping. I loved staying here because I met so many amazing people that I am able to call lifelong friends. However, rent is pricier at around 1,100 euros/month. Its just a 10 minute metro from the center of Madrid, and is a 3-minute walk to the Tetuan metro.
Nightlife
Madrid was voted as the "best nightlife in the world" in 2017, so its safe to say that its nightlife is pretty fantastic. They say that NYC is the city that never sleeps, but that title truly belongs to Madrid. Madridelanos are known for staying out until 6, 7, or even 8 in the morning. To put into perspective: if someone goes home at 3 am, it is strange. Spaniards will look at you, confused, and ask, "did you not have fun?". Spain takes their partying seriously, so be prepared to spend long nights out.
Madrid has hundreds of awesome bars and clubs, ranging from small shots/cocktail bars to 9-story Discotecas. Madrid caters to every type of partier.
I noticed that Spaniards tend to handle their alcohol better than the stereotypical American. Instead of binge drinking, they tend to spread their drinks out throughout the night, so they won't get totally obliterated and have to go home after puking on themselves at 2 am. So don't be that stereotypical drunk and obnoxious American that gets kicked out of the bar.
Traveling
Most students that study abroad in Madrid do a lot of traveling on the weekends. Why? Getting around Europe is super cheap, especially when leaving from Madrid. I got to Rome for 40 euros, and Mallorca for 30 euros round trip. It is also super easy to get around Spain from Madrid, as it is situated right smack dab in the center of the country.
Most exchange students will opt for hostels or Air BnBs during their travels. These are super cheap in Europe, and allow you to stretch your money to do more traveling. If you are traveling with a group of students, split a big air BnB. There are plenty of options that allow 10 or more people! This ends up being really cheap per individual.
There are a few GREAT tourism boards that offer trips specifically for Erasmus students. The most popular are probably CityLife Madrid, which offers a variety of events and services to optimize the exchange student's experience in Madrid. Here are some of the best Erasmus tourism groups to check out:
Most of these groups offer mostly national tours, but they also venture to France, Portugal, and Morrocco! Trips range from quick weekend breaks to 2-week backpacking adventures. They offer great discounts, so definitely check out their upcoming trips.
Meeting People
Some of your most memorable experiences in Madrid will be the people you will meet. Not only will you be meeting Spaniards, but other exchange students from all over the world.
It's super easy to make friends abroad. Remember the first month of your Freshman year of college? Study abroad is kind of like that. Everyone is in the same boat- away from home, on a once in a lifetime journey. You'll meet tons of people and make friends quickly. After all, doesn't everyone want a travel buddy?
There are tons of ways to meet people in Madrid. Primarily, through your school. Your exchange university will likely have an orientation, similar to your home college's welcome weekend for freshmen. This is a great opportunity to meet and bond with other exchange students.
You will also meet tons of people on your trips! Especially if you stay in hostels or travel with one of the tourism groups I listed in the "traveling" section.
Okay, so Tinder is pretty popular in Europe. Being in a relationship, I never used it while abroad, but I had a lot of friends that got on it and met some really cool people! Yes, its designed for "romantic" endures, but honestly, a lot of people I know met locals via tinder and ended up becoming good friends with them. Let me repeat, FRIENDS! Yes, most people are not on tinder to be "just friends," but sometimes when the romantic connection just isn't there, friendships form instead. I don't know if Tinder is the best way to meet people abroad, but hey, if you are single and ready to mingle you should totally give Tinder a shot! After all, Spaniards are HOT!
Speaking Spanish
Obviously, living in Madrid will give you a great opportunity to practice speaking Spanish. Whether you have a background in the language or no nothing at all, you will be given tons of opportunities to practice Spanish with the locals. If you live in a homestay, you will likely be forced to speak Spanish, as many older citizens do not speak English. There are also a lot of other opportunities to speak. A popular way is to participate in Intercambio sessions, where you will spend half an hour speaking English with a Spaniard, and another half an hour speaking Spanish with them. It's a great, free way to practice. I've even heard stories of Intercambio partners that ended up getting married!
Weather
I get this question a lot from students who are interested in studying abroad in Madrid. What is the weather like? In short: Winters are mild, summers are scorching hot, and spring/fall is warm. I studied abroad in the spring semester and had really good luck with the weather. The coldest it got in winter was 30 degrees F, but that was at night. On average, I'd say the winter temperature was 45 to 50 degrees F. Snow is rare, but we did have a day in March where it snowed a little. The weather in spring was divine, averaging at around 70 degrees. I left Madrid in July, which was the worth month, weather-wise. 100 degree days in the desert sun isn't the most pleasant. But hey, you can buy Spanish fans everywhere in Madrid to cool off!
Conclusion
I absolutely fell in love with Madrid. Food is amazing, people are warm, and the culture is remarkable. It was super easy to travel all around Europe, since the Madrid Bajaras Airport is a huge international airport. There are tons of programs and services for Erasmus students, and you'll have the time of your life!
My study abroad experience literally changed me forever- as cliche as it sounds. If you are interested in learning more about studying abroad in Madrid, feel free to get in touch with me. Madrid offers so much and is truly a Spanish gem.
If you still aren't convinced, here are a few photos that show how beautiful Madrid truly is-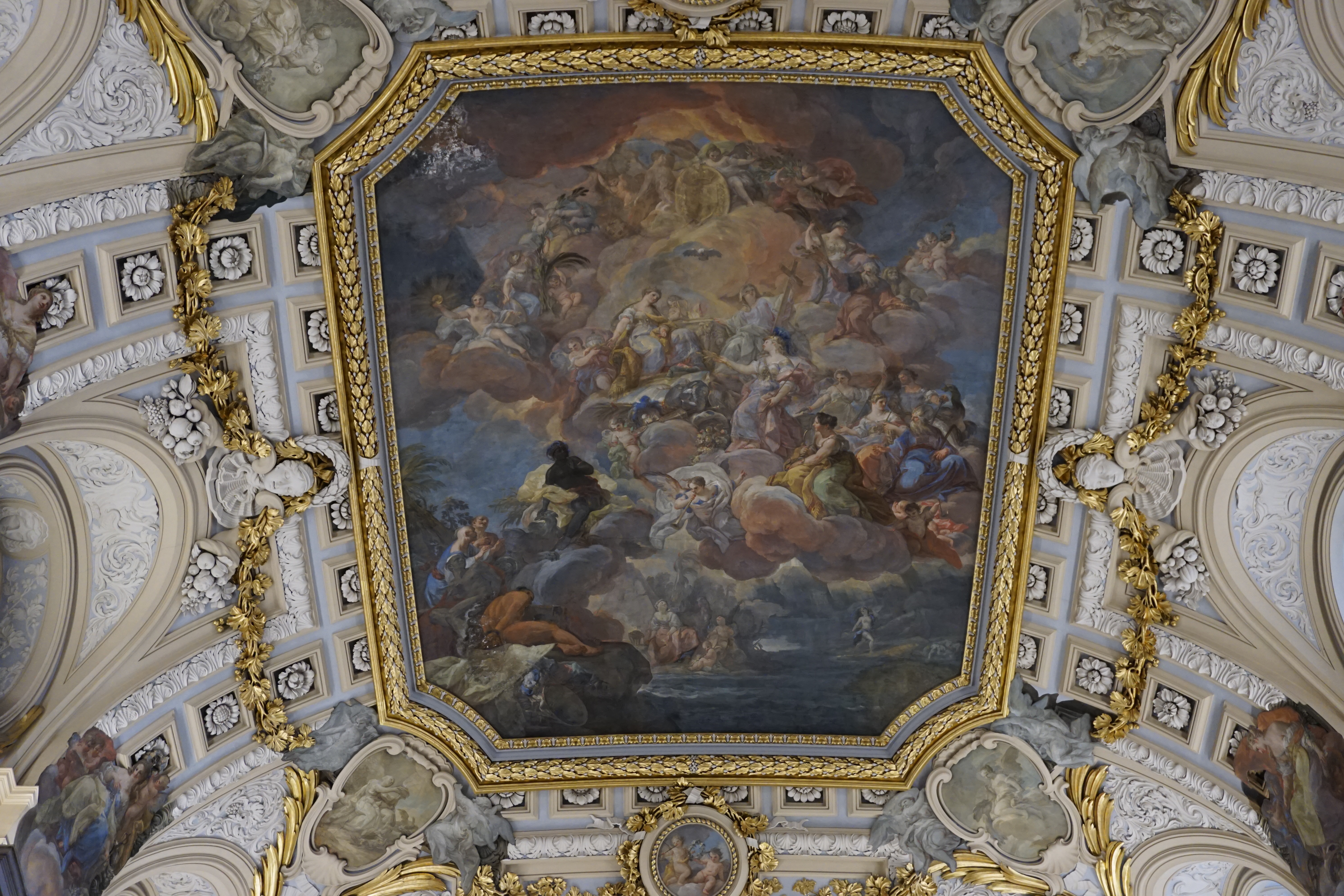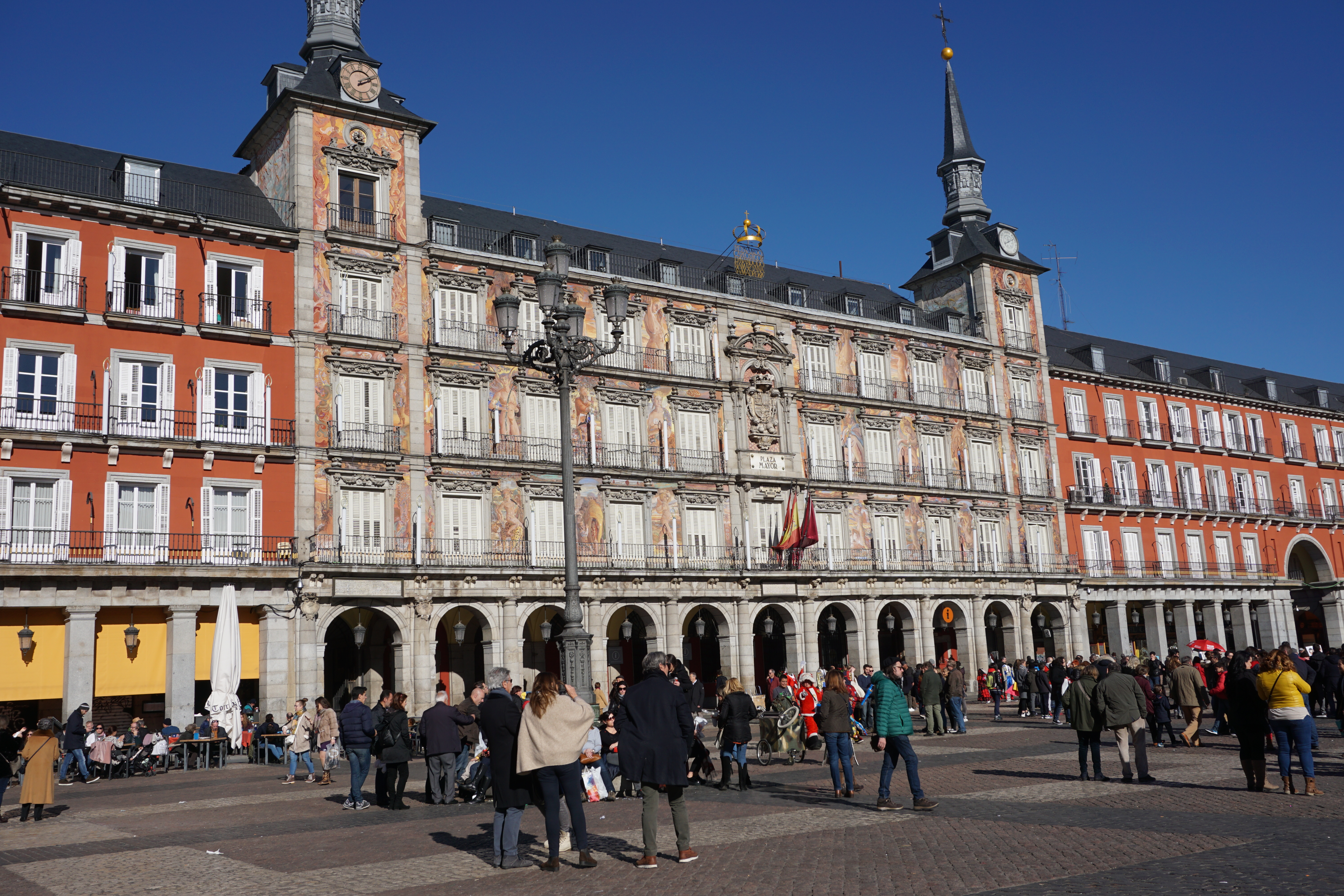 For more amazing-ness on Madrid, check out 101 Remarkable Things to Do in Madrid, Spain.