Okay, so now you know some of the hostel basics after reading my last article, "How to survive your first hostel" (and if you haven't, I strongly recommend you check it out if you are new to hostels). But now it's time to pack for your next hostel stay- and packing for a hostel is a bit different than packing for a hotel.
Here are all of the essential items that have been LIFESAVERS for me when I stay in hostels.
Ear Plugs
Sharing a dorm room with multiple people is definitely not the key to a great night's sleep. Everyone has their own sleep schedule, so people will be coming and going into the room at all hours at the night. Some people may have a 4 AM alarm set for an early morning flight, while another may be stumbling around the room drunk at 3 in the morning. Drown out as much noise as possible and remember to pack a good pair of ear pugs, like these ones from lullies that are designed for sleeping.
Soundproof Ear Buds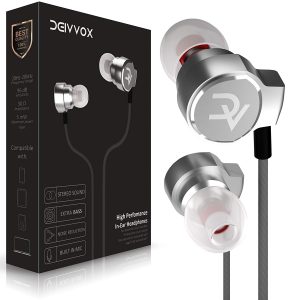 I personally opt for wearing electronic ear buds to sleep instead of ear plugs. Why? I play a white noise sound on my phone (Noise Box App), which plays a "shh" sound all night long, which literally drowns out EVERYTHING. I feel like I am in my own little bubble when I have my soundproof earbuds in, and white noise playing :).
Some people will listen to music while they sleep, which also drowns out any unwanted noise. If you don't mind listening to white noise while you are asleep, I totally recommend investing in a good pair of noise blocking ear buds for your next hostel stay.
Eye Mask
Another absolute MUST for a hostel is a good eye mask. Again, because you will be sharing a dorm room with however many other people, keep in mind that everyone has a different sleep schedule, therefore lights may be going on and off at any hour throughout the night. Although it is absolute common hostel etiquette to leave the lights OFF while other people are sleeping, there will always be that *sshole that thinks its okay to turn on the lights at 3 AM. If you are at all sensitive to light when you sleep, remember to pack an eye mask.
Shower Shoes
These are SO IMPORTANT to have if you are going to be staying in a hostel. I don't care how clean the hostel is- you will be sharing a bathroom with multiple strangers, and lord knows what other people do in or have brought into the shower (athlete's foot is so NOT on the itinerary for your next trip to Italy). For health reasons, shower shoes are again another hostel essential.
Essential Toiletries
Most hostels DO NOT provide essential toiletries such as shampoo, conditioner, and soap.Therefore it is important to remember to pack your own. If you will be traveling short term or taking multiple planes, purchase travel size toiletries or containers to put your personal toiletries into.
Reusable Plastic Bag
A reusable tote bag is awesome because you can just throw your change of clothes and toiletries in there, and bring it to the bathroom when you go to shower. Reusable grocery bags work perfectly for this!
Lock
Although most modern hostels provide lockers, you may not be able to fit your larger luggage or backpack in there. If you are worried about the safety of your belongings, bring a luggage lock to prevent anyone from going through your personal items.
Portable charger
While many hostels nowadays provide bedside outlets- some don't. Sometimes it can be hard to find a free outlet to charge your phone when the hostel does not provide bedside ones, so make sure to bring a portable charger so you can charge your phone whenever and wherever, you need to.
Toiletry Bag
Because you will have a shared bathroom, its not the best idea to just leave your toiletries in there bathroom as you would in a private one (many of my friends have had their items stolen or thrown away after leaving them in the bathroom). Instead, pack your toiletries in a portable bag that you can easily bring to and from the communal bathroom.
Travel Towel
Some hostels charge rental feels for towels. If you are on a super tight budget or do not want any surprise charges upon your arrival, pack a small travel towel. This one is super thin, small, and lightweight, making it perfect to bring along on your travels.
Any essential items I didn't list? Share with me in the comments some of your hostel essentials!
Note: This blog post contains affiliate links. All opinions are my own.
---
Like this article? Pin it for later!