Dubrovnik, Croatia is one of my favorite cities in Europe. The coral colored roof tops, turquoise sea water, and ancient architecture make it one of the finest gems in Europe. Here are 10 Amazing things that you can do during your next holiday in Dubrovnik.
Wall Of Dubrovnik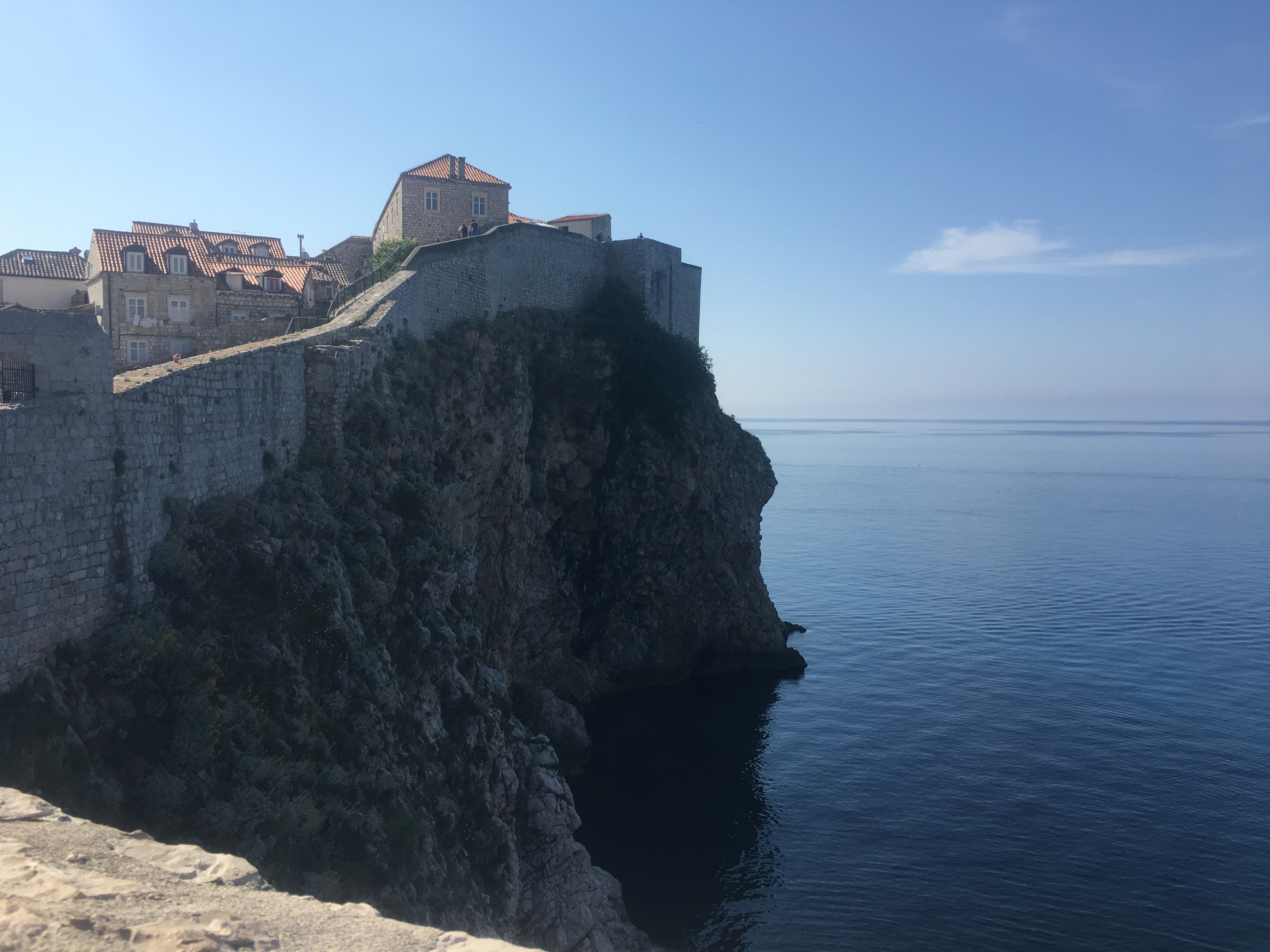 The Wall of Dubrovnik is one of Dubrovnik's most popular attractions, and for good reason. The Ancient City Walls of Dubrovnik are almost 2,000 meters long, and will take about an hour or so to walk through. Get there early or late in the day to avoid crowds and the heat (it gets H O T up there). The views from the walls are beautiful, and it's a great way to see the Dubrovnik old town. The walls open at 8 am and close at 7:30 pm. However, as long as you enter before 7:30, you can stay on the wall to watch the sunset after closing.
Tip: Purchase a Dubrovnik Card, which provides free entrance to the ancient city walls as well as other attractions. I was there for 6 days, and purchased a 3-day pass.

The Old Town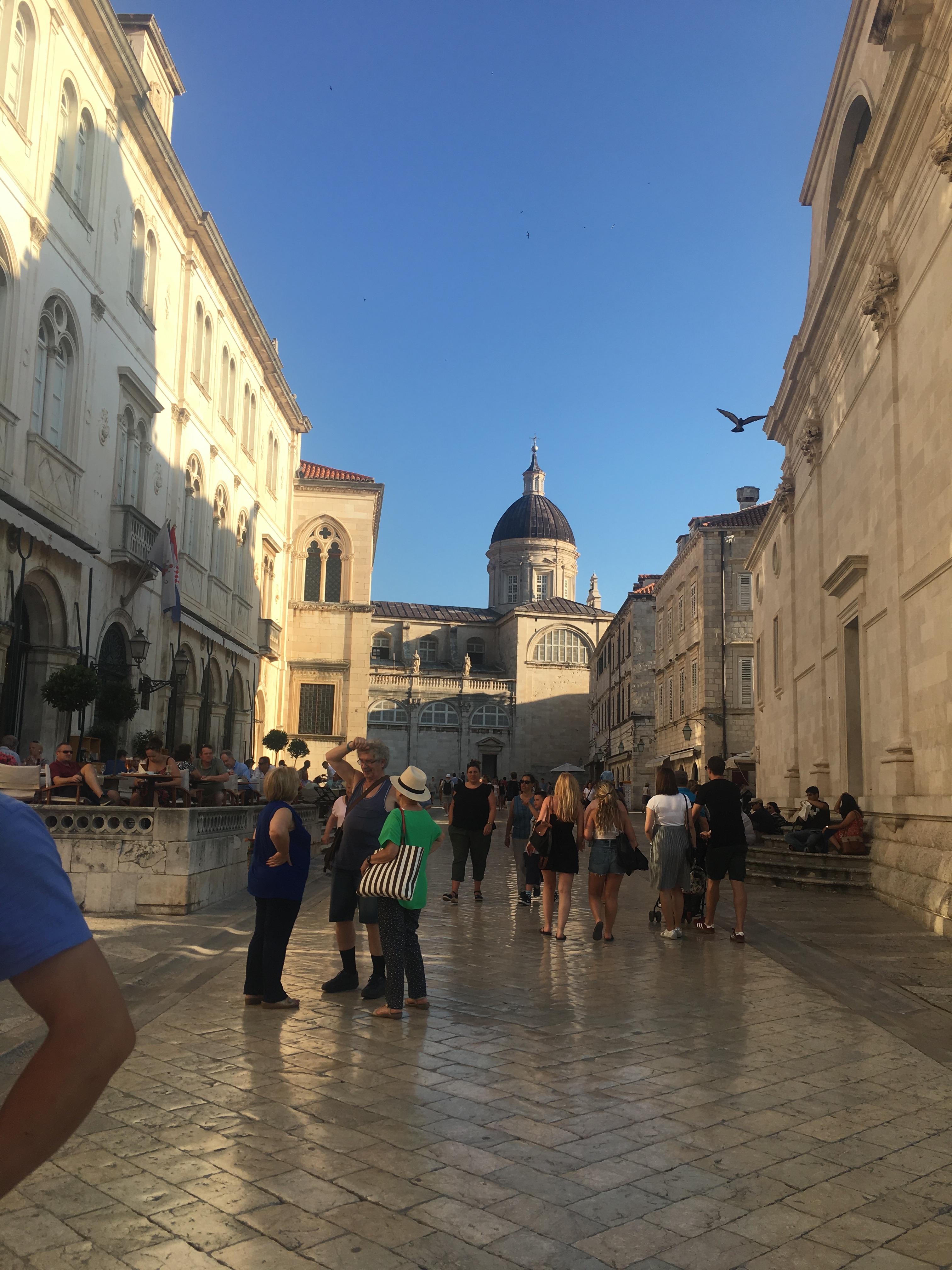 Take a stroll through the Old Town of Dubrovnik. The streets are filled with restaurants, shops, and museums. Be sure to visit the Cathedral of Dubrovnik and the Pile Gate entrance area.
Fort Lovrijenac
Climb up this fort to see some of the best views of the Dubrovnik city walls. This ancient fortress is well known for its role in Game of Thrones, but few know the history behind it. When the ancient Venetians tried to take control of Dubrovnik, the natives beat them to building a fort, which is way Dubrovnik is currently a Croatian city.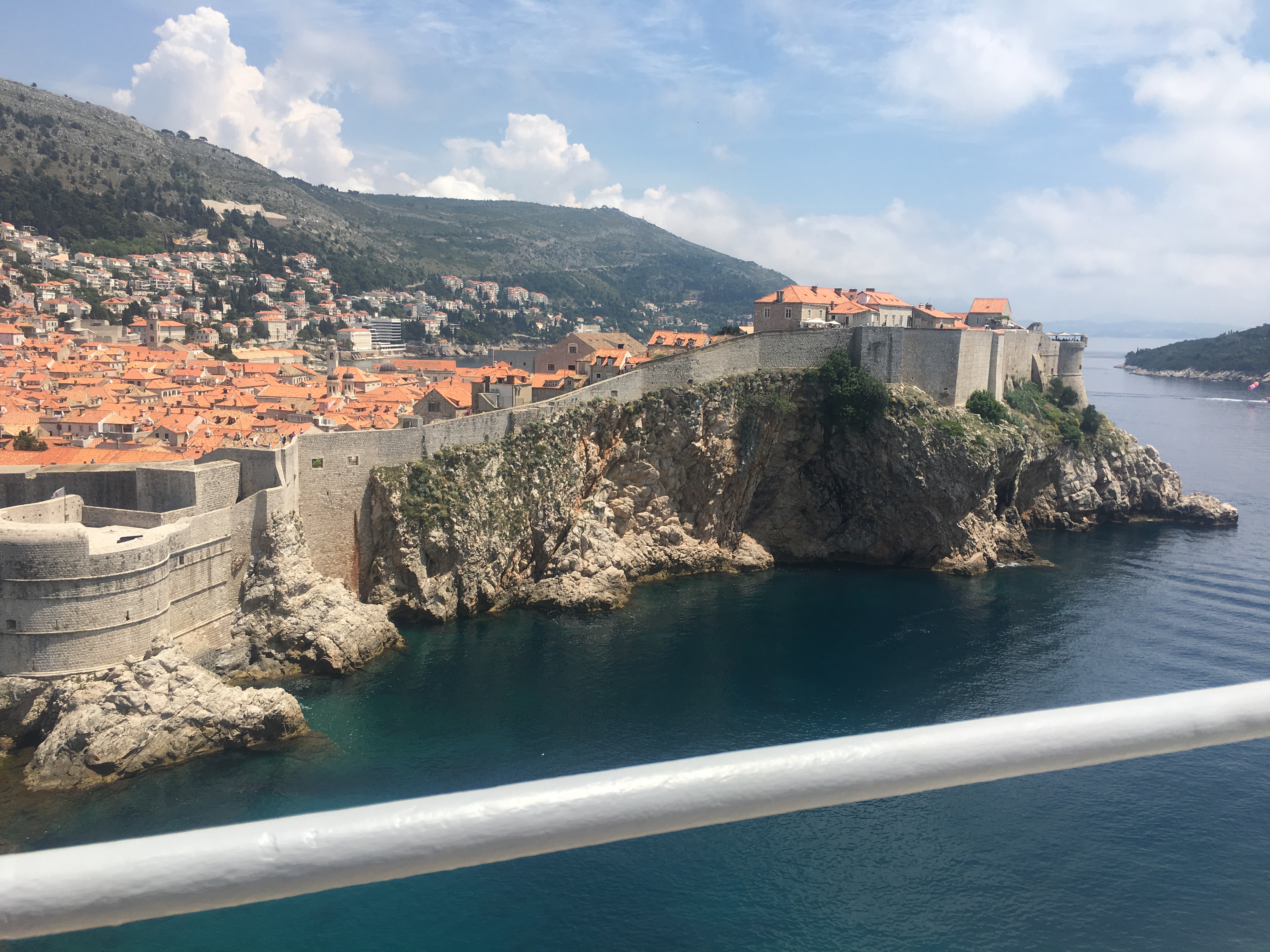 Game of Thrones Tour
Dubrovnik has increased in popularity over the past several years, largely due to Game of Thrones. King's Landing is shot here, which draws in Game of Thrones fans from all over the world. Go on a Game of Thrones tour so you don't miss out on any filming locations. Many tour guides have played as extras in the series, and they just might have scoop on some of the cast members.
Purchase Your Game Of Thrones Tour Tickets HERE.
Go Hiking on Lokrum Island
Lokrum island is only a 20 minute ferry away from the Old Town port of Dubrovnik. This island offers some of the best hiking in the city. The hike is moderately easy, and you can get great views of Dubrovnik. Climb up the lookout tower in the center of the island for the best views. If you get tired, take a break and find a spot to go swimming!
Lokrum Island Monastery
The Lokrum Monastery dates back to the 12th century and is located on the Island of Lokrum. It now doubles as a museum and a Game of Thrones exhibit. It also hold the original iron throne! The monastery and the surrounding gardens are stunning, so definitely don't skip this on your next trip to Dubrovnik.
Dubrovnik Cable Car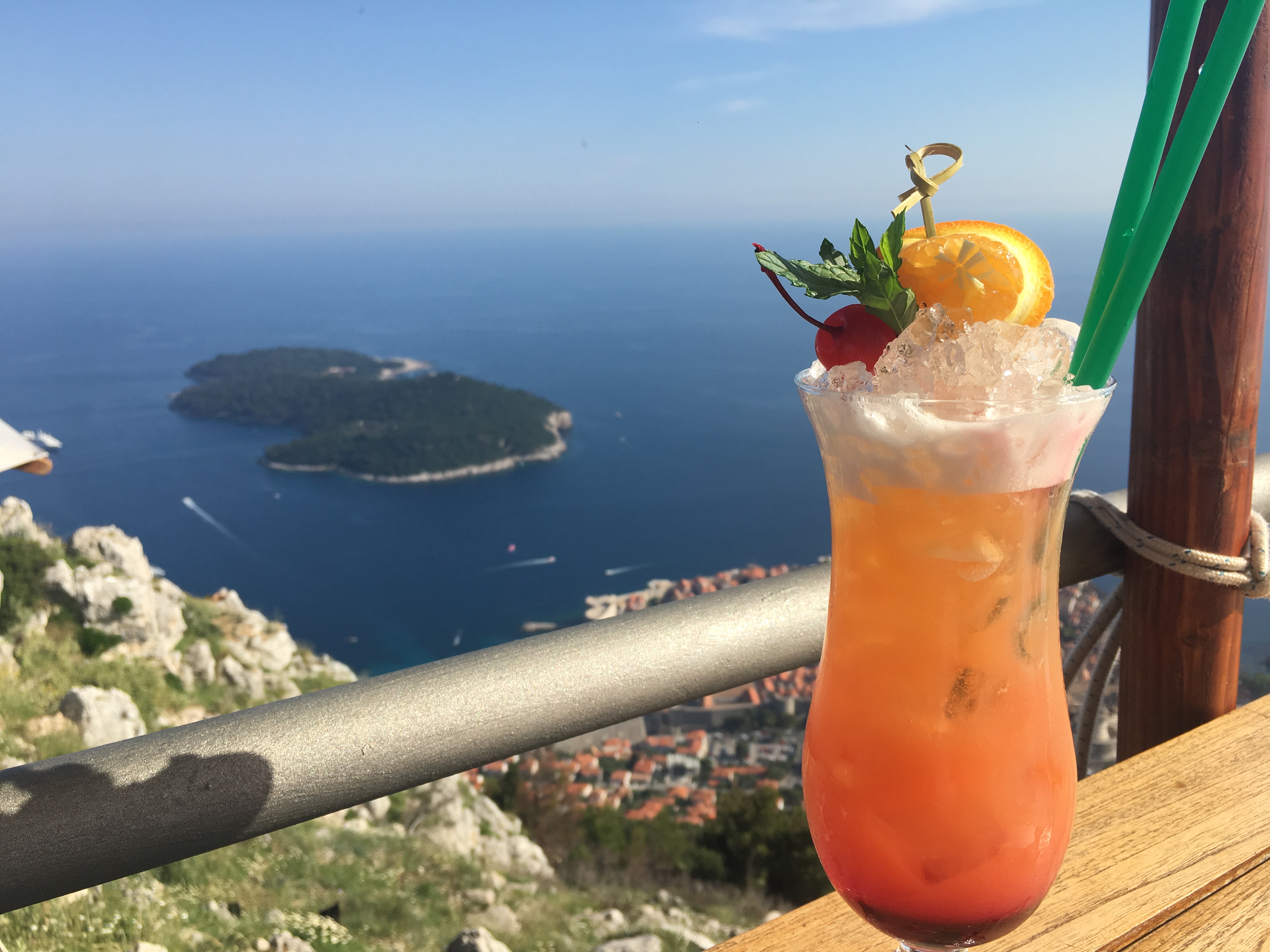 For the absolute BEST view of Dubrovnik, the Dubrovnik Cable Car is a MUST. It's a bit pricey (around $20 per person) but it is totally worth it. There is a restaurant and gift store, but both are very expensive. You can just do what I did, and order a fancy drink while peering over the magnificent city, just like Queen Cersei.
The Dubrovnik Pharmacy
One of the oldest pharmacies in the world, the Old Pharmacy at Franciscan Monastery in Dubrovnik was built in 1317. Not your typical pharmacy, as it contains a courtyard and a pharmaceutical museum. You can still pick up prescription medicine here.
Kayaking Tour
You'll see kayaking tours all over Dubrovnik. They last about 3 hours, and cost anywhere from $30-$45 USD. Many tours include snorkeling equipment. You'll follow your guide around Lokrum Island, and they will tell the group about the history of the area. You'll take breaks into hidden beach caves, where you'll have snacks and snorkeling opportunities. I recommend taking the sunset kayak tour, because the heat is much more bearable and you won't get sunburn. The Dubrovnik sunset looks beautiful from the water.
Check out the Dubrovnik Kayaking Tours Here
Go Beach-Hopping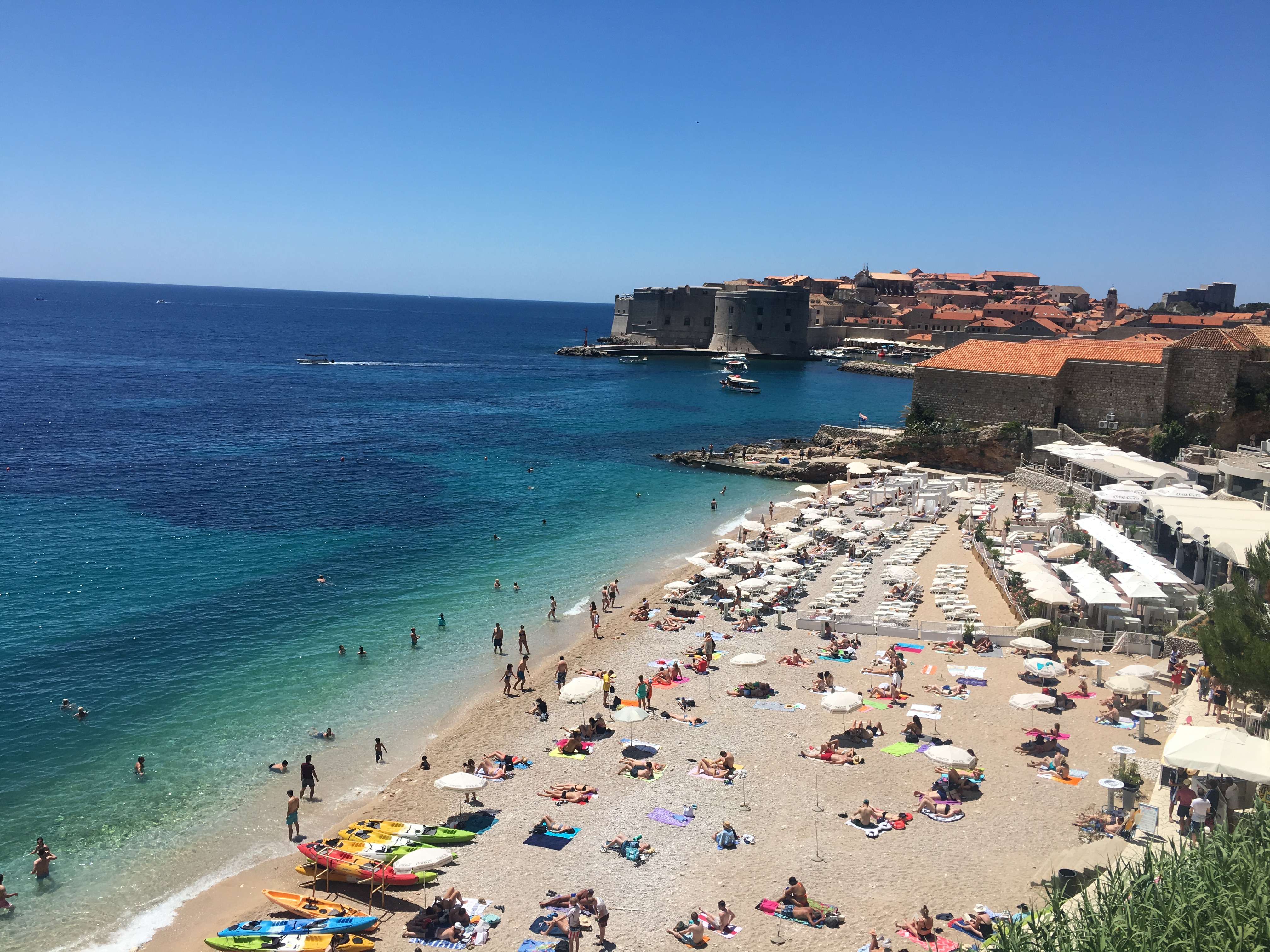 Dubrovnik has incredible beaches. The most popular is Banja Beach, which although beautiful, gets crowded. It also has a bit of a party atmosphere, especially at night. My favorite beach was Saint Jacob's beach, which is about a 20 minute walk from the Old Town. This beach is AMAZING. Its not too big, and not nearly as crowded as Banja Beach. However, you have to go down 100+ steps to get to it. But once you're there, you'll never want to leave. You can also get there via boat taxi from the port in the Old Town, which costs $10 each way. I took the taxi boat going back to the city.
For More on Croatia, Read 7 Reasons Why Croatia is The ULTIMATE Travel Destination
Disclaimer: Some of the links above may be affiliated. All opinions are my own.